Animated Map of Transneft Major Pipelines
United 3D Labs has developed an animated map of the "Transneft" company main pipelines network for ExpoPartner Exhibition.
The majority of business presentations or information videos (especially on oil and gas) contain certain maps; for example, usually that's the map of Russia. It causes a perennial dilemma for designers and 3D graphics artists: on the one hand, it is boring to show a map which looks almost exactly the same as a thousand that you've created before. But on the other, there is a chance that non-standard ideas will not be fully understood by the viewers. After all, there has already been an established standard perception of maps. In addition, the customers are usually totally against if you're trying to move away from the template even a little. This way, the same map of Russia is almost exactly reproduced over and over again in different presentations and videos (interestingly, in 90% of cases it is blue).
So we were very lucky to have Transneft as a client. The company decided to update its trunk pipeline schemes, which are used in all information and advertising materials. In addition to the requirements for the accuracy and reliability of the pipeline scheme, there were no more restrictions. So, we set a goal to avoid stereotypes. As a result, 3D maps were created with flowing water in rivers, floating clouds and animated pipelines. Moreover, the readability of schemas has improved a lot.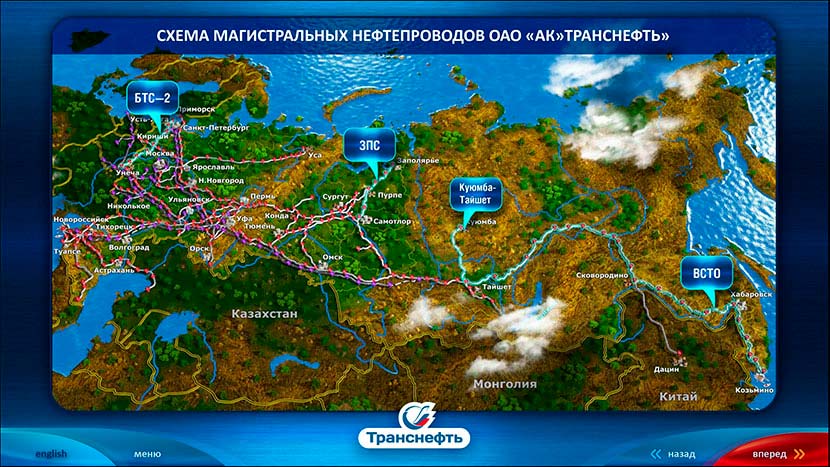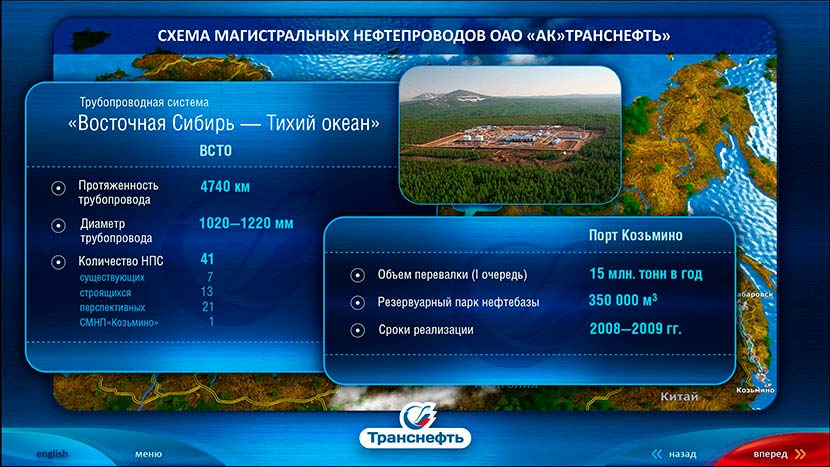 You are welcome to be our guest! We will be happy to discuss your ideas in our demo-room, help you to choose the solution which fits you best and demonstrate our works.
Call us

Email us
You can get to know United 3D Labs better if you visit About us section