Augmented Reality Installation for University Open Day
United 3D Labs has developed an interactive augmented reality installation for the Open Day of MIREA University Branch in Fryazino.
Prospective students and guests of the event could learn more about the faculties, its advantages and differences from other educational institutions, minimum passing scores, dates of entrance exams, etc. on the big screen.
MIREA Branch in Fryazino is a branch of an acknowledged Russian center of radio electronics and information technologies. Its highly qualified professionals understand that just giving a bunch of facts about it to today's teenagers is not just boring but unacceptable. Therefore, all the action takes place in augmented reality. Using modern markerless technology, visitors of the event managed to control and shift information blocks. The only thing you need is just to take a booklet about the branch and point it to the webcam. No special markers-just a regular booklet!
You can easily select the information sections you are interested in by moving the booklet to the left or to the right in front of the camera. After a prospective student has learned everything (s)he needed, he can take a picture in augmented reality setting, which could be immediately printed on a special sublimation printer, sent to e-mail or posted in social networks. There were brand elements of MIREA branch in the pictures, which contributes to the advertising and promotion of the University in social networks.
The design of the augmented reality interface allowed users to quickly understand the principles of its management. A special pop-up prompts helped the children and their parents to avoid mistakes.
The Open day in MIREA branch was like a real festival: a whole program was prepared for the guests so they could plunge into the University life. We hope that the design of the event was fully and future students could easily imagine their interesting and exciting university life in MIREA University Branch in Fryazino.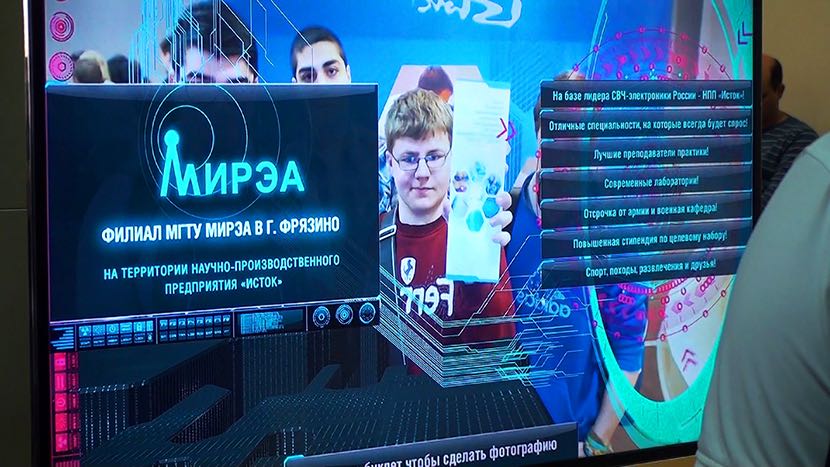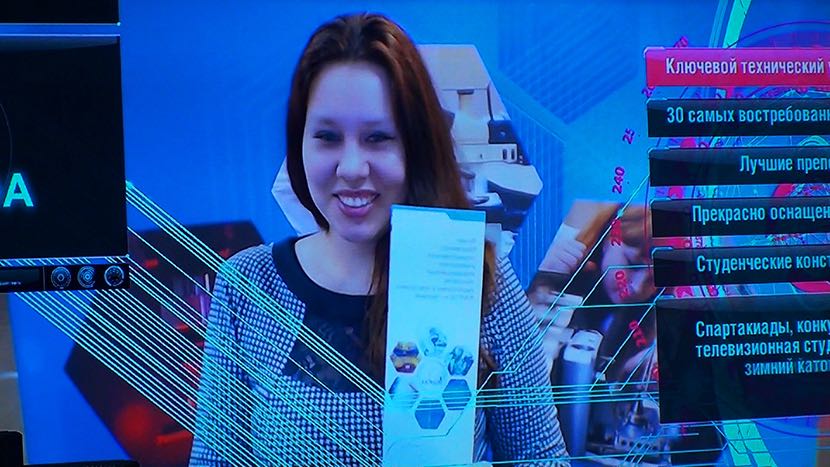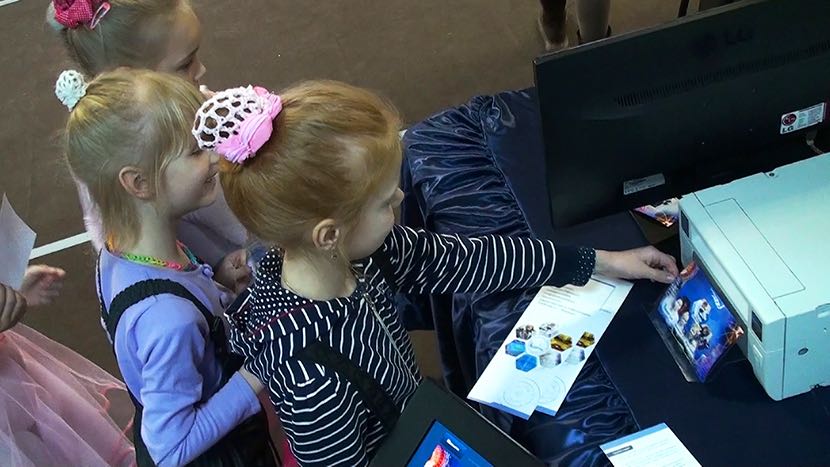 You are welcome to be our guest! We will be happy to discuss your ideas in our demo-room, help you to choose the solution which fits you best and demonstrate our works.
Call us

Email us
You can get to know United 3D Labs better if you visit About us section