Multimedia Presentation for Multi Touch Tables with Ventuz Software
United 3D Labs has a vast experience in creating advertising and informational videos as well as interactive presentations, including different collaborations with one the largest research and development enterprises. This time, while developing presentation for Oboronexpo exhibition, we had a new challenge to bring together all previously created extensive and diverse materials.
When we were working on the concept of the presentation of R&D enterprise, it became obvious that the video walls combined with several displays would not be enough to demonstrate a huge amount of information materials about the enterprise. Thus, it was decided to complement the exhibition stand with a modern interactive multi touch table.

All the presentation clips that have previously been developed, served as multimedia content for the touch table.

This installation became a great tool at the exhibition, especially when it was necessary to show the audience a certain video. Viewers did not have to wait for the desired fragment, they could use an interactive table. User friendly menu allowed to find the information one was interested in within seconds.

To make it more fun the designers of United 3D Labs added a small game touch to it. When a visitor puts his hand on the multi touch table, it activates and scans his or her fingerprints. This idea helped to attract significant attention of Oboronexpo guests and participants to the stand.

As a result, our multi touch table installation, serving as an interactive catalog of promotional materials, was always in the center of the audience's attention and even overshadowed a huge video screen at the stand.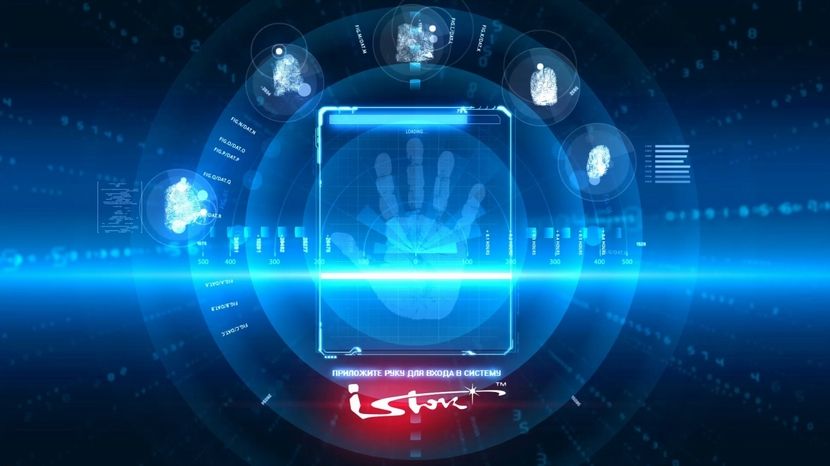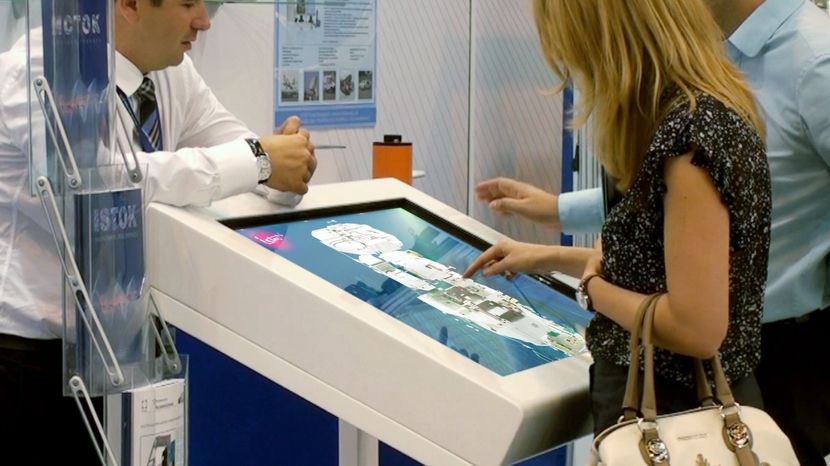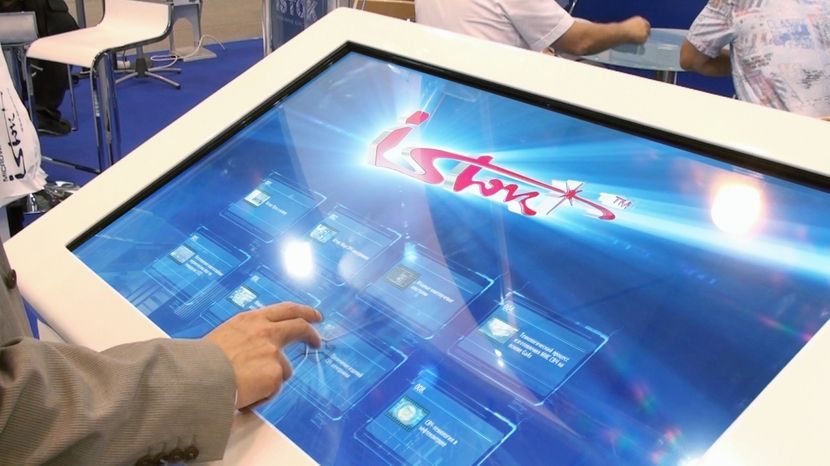 You are welcome to be our guest! We will be happy to discuss your ideas in our demo-room, help you to choose the solution which fits you best and demonstrate our works.
Call us

Email us
You can get to know United 3D Labs better if you visit About us section