"Togliatti" Special Economic Zone Presentation for iPad, eKiosk and Video Wall
United 3D Labs commissioned by "Togliatti" Industrial Special Economic Zone has developed an interactive 3D presentation that works on a web site, iPads and a large video wall. What is more, the presentation on the video wall can be controlled by iPad!
"Togliatti" Industrial Special Economic Zone (SEZ) was established in 2010 near the city of Togliatti (Samara region), next to AvtoVAZ JSC. The area of the SEZ is 660 hectares: there you can find residents' production sites, engineering and transport infrastructure facilities, as well as customs, administrative, municipal and sanitary zones. Currently, 17 manufacturing companies are the residents of the economic zone, which have significant customs and tax benefits, special economic regime and a developed infrastructure in the SEZ.
Our interactive 3D presentation is designed to demonstrate potential residents and investors all the advantages of "Togliatti" Special Economic Zone.
United 3D Labs has developed the design and programming for the presentation. The presentation gives an overview of the economy of the Samara region and the city of Togliatti, contains detailed schemes, characteristics of engineering and transport infrastructure and describes in detail the customs and tax benefits, as well as other significant advantages of the SEZ. We presented dull figures with the help of infographics and 3D animation, which attracts attention and shows potential investors an innovative approach.
A distinctive feature of the interactive 3D presentation for "Togliatti" SEZ is that it was originally developed to work in 4 modes:
on a desktop computer with a touchscreen (for example, an interactive kiosk);

on an iPad;


on a website;


on a desktop computer connected to a large screen (video wall); in this mode the presentation is controlled using iPad.
These four options cover almost every possible use of a 3D presentation - from demonstrating the benefits of the SEZ to a potential resident in a quiet restaurant to speaking to investors at an international economic forum.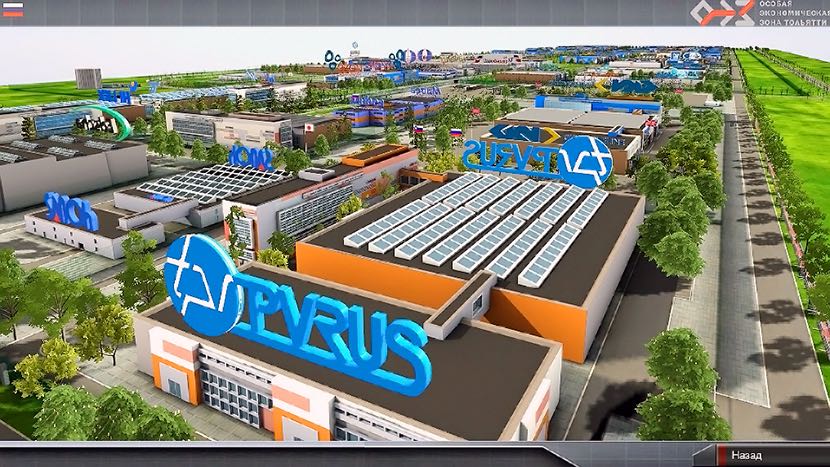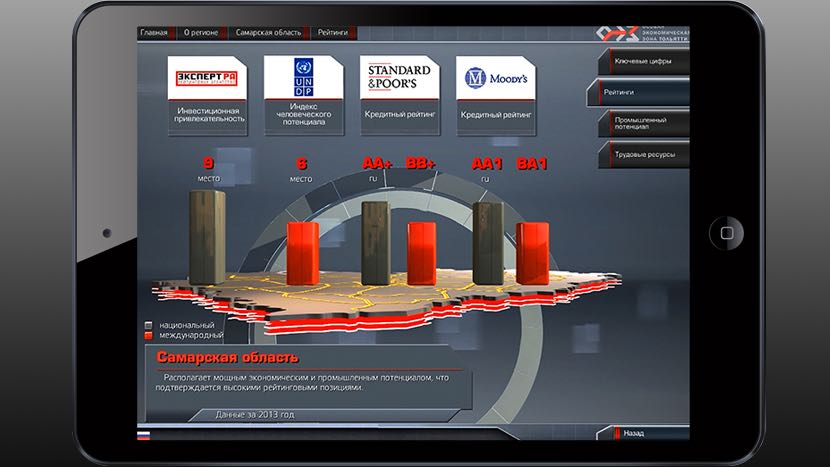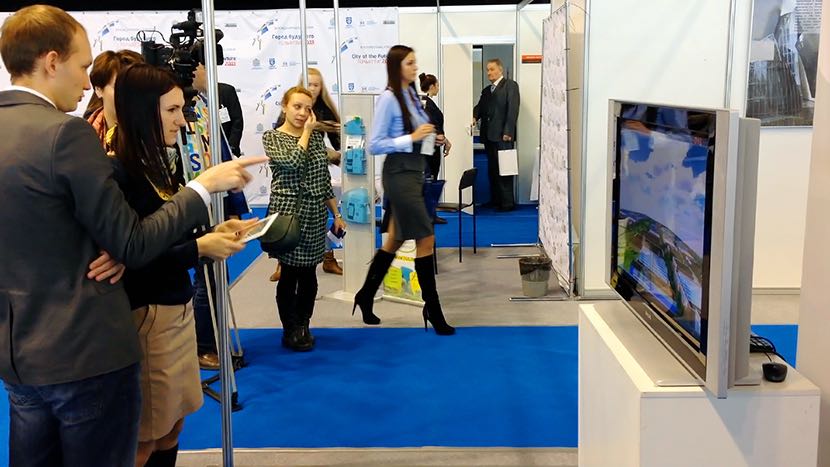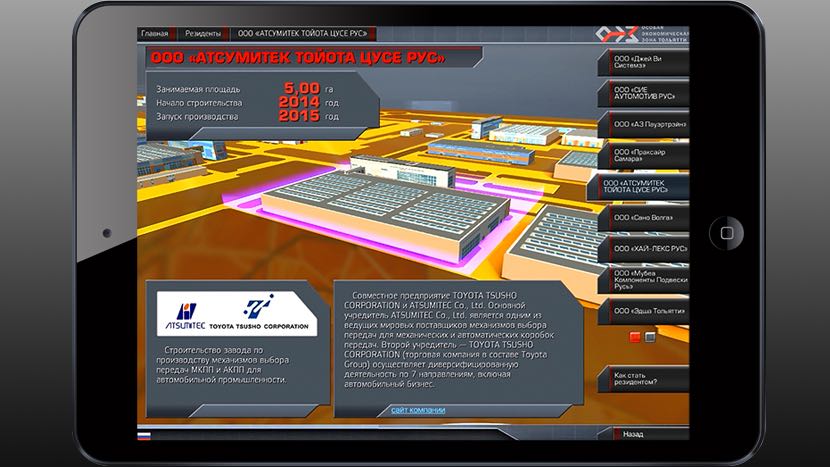 You are welcome to be our guest! We will be happy to discuss your ideas in our demo-room, help you to choose the solution which fits you best and demonstrate our works.
Call us

Email us
You can get to know United 3D Labs better if you visit About us section