Novatek Presentation for Touch Kiosk
United 3D Labs, commissioned by "NEGUS EXPO", has designed an interactive presentation for NOVATEK exhibition stand at the 25th World Gas Conference (WGC) held in the capital of Malaysia, Kuala Lumpur.
NOVATEK is one of Russia's largest independent natural gas producers. The company is among the world's five largest public oil and gas companies in terms of proven gas reserves. In order to systematize the whole amount of information about its activities as well as the ongoing projects, we have decided to develop a multimedia presentation designed for touch screen kiosks.
The presentation was created using Flash technology that allows to use high-quality demonstration videos in addition to text and graphic information. Thus, in a visual, dynamic and informative form we managed to deliver all the technological nuances and exceptional features of NOVATEK to the target audience. The presentation covers a large amount of information from operational activities to the volume and geography of natural gas and liquid hydrocarbons supplies. An essential element of the interactive presentation is the annual report available through the main menu.
Logically built information core of the presentation allowed to reveal information about the features of the NOVATEK organizational structure and its production assets; convey to potential and existing customers and partners the information about production and technical potential of the company.
Active menu and easy navigation made it possible not only to easily navigate in the information flow, but also to focus on really necessary items depending on the information block.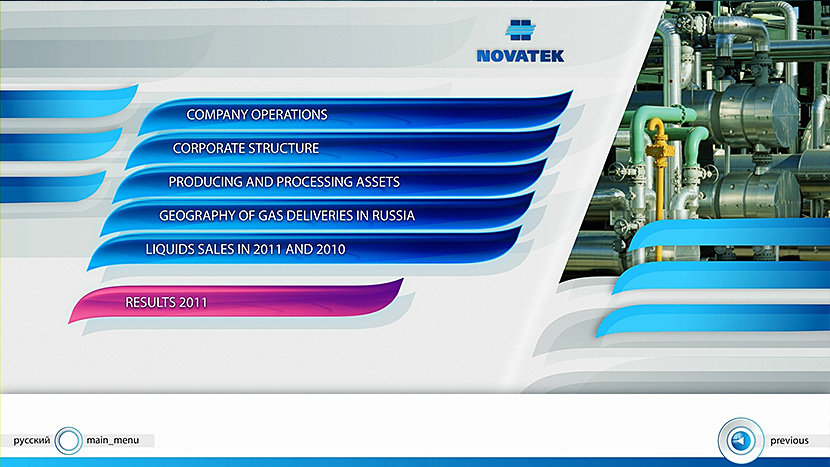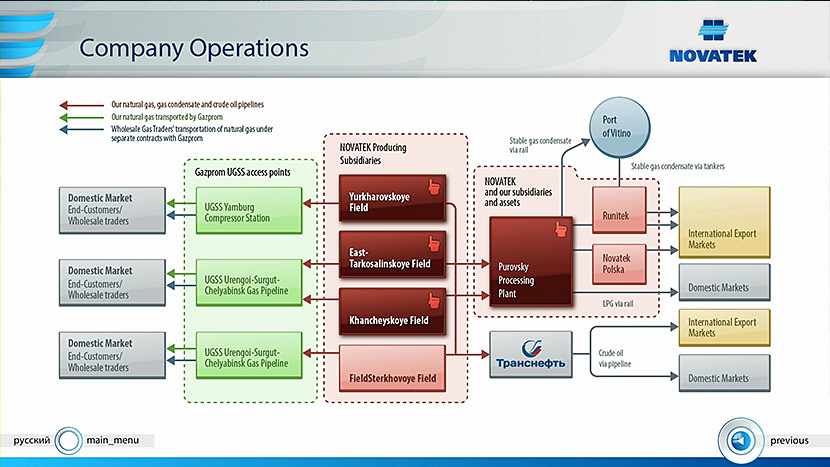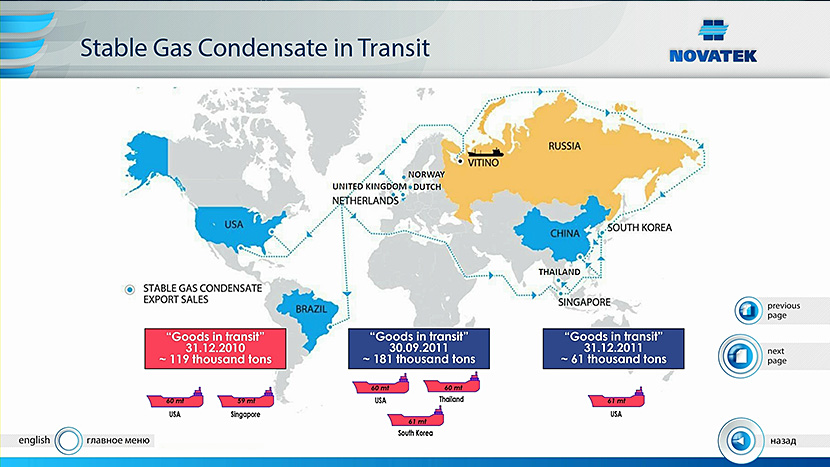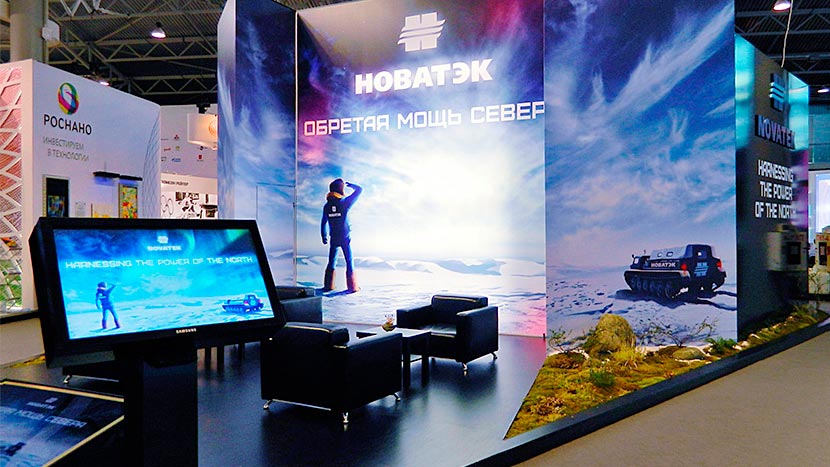 You are welcome to be our guest! We will be happy to discuss your ideas in our demo-room, help you to choose the solution which fits you best and demonstrate our works.
Call us

Email us
You can get to know United 3D Labs better if you visit About us section