Presentation for the Samara Region Government Developed with Ventuz
Commissioned by the Government of the Samara region, we have created a presentation for touch tables at the Open Innovations Forum held in Moscow. The presentation was developed with the help of Ventuz professional software, which is designed for high-end audiovisual content production.

The presentation, developed by United 3D Labs for the joint exposition of the Samara region, was devoted to the cluster-based policy of the region, as well as innovative projects and solutions in the fields of energy saving, engineering and chemistry.
The multimedia presentation was created for touch tables; it is divided into 6 main sections-clusters according to the topics presented at the forum, such as:

innovative projects;

petrochemical cluster;

aerospace cluster;

special economic zone;

"Zhiguli Valley" Technology park;

investor's guide.

Presentation design surely plays an important role in the perception of the information. That is why we widely implemented 3D animation for the Open Innovations Forum in design of the presentation. The animated menu allows the user to move freely between the information blocks, controlling the process by simply touching the area of interest on the screen.
The design of the presentation was developed taking into account the maximum clarity of information about more than 30 leading enterprises of the Samara region, presented in the relevant sections. Combining different methods of presentation, from text slides to video clips and interactive tables, allows you to convey information for viewers in the most detailed and effective way.
In addition, the multimedia presentation provides the opportunity to play an interactive game "Hover ball" (also developed with Ventuz Professional), that uses the emblem of the famous Samara football club "Soviet Wings".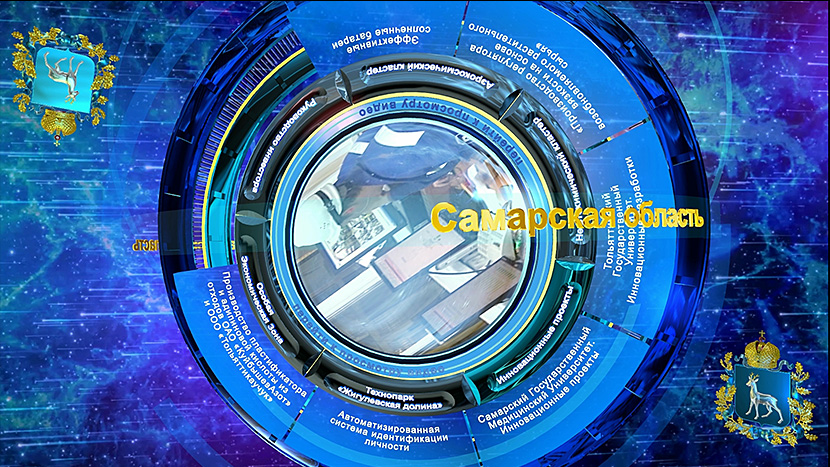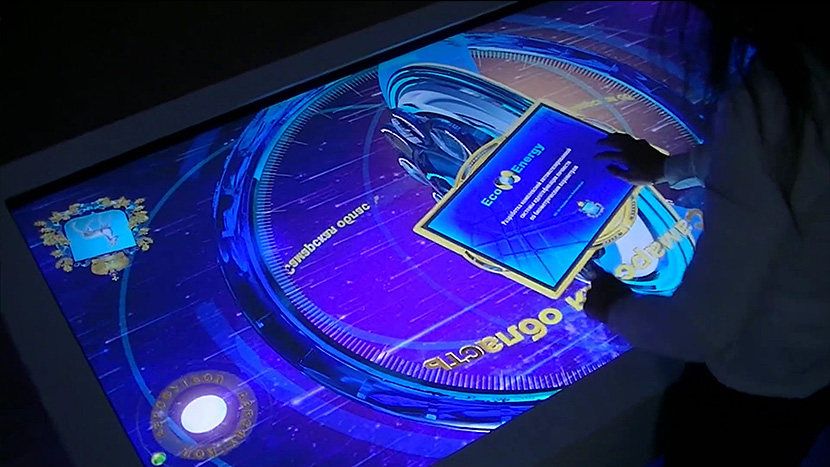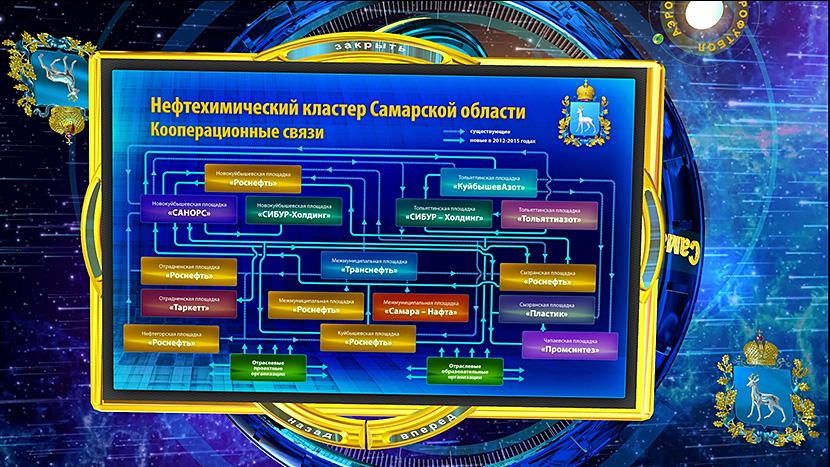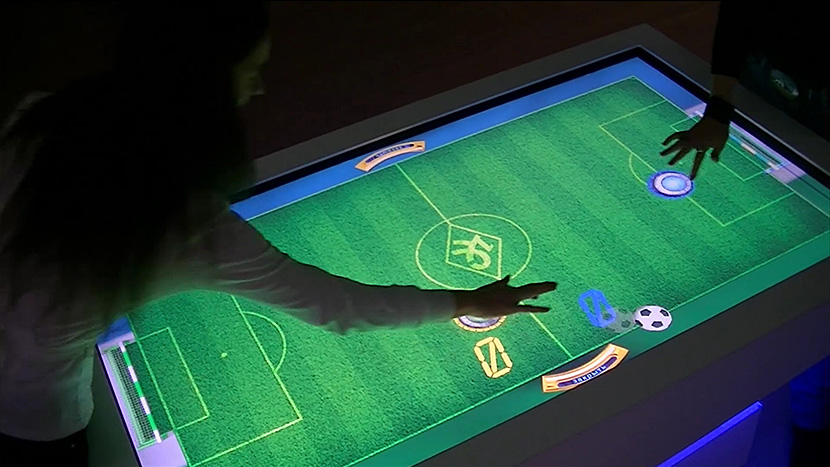 You are welcome to be our guest! We will be happy to discuss your ideas in our demo-room, help you to choose the solution which fits you best and demonstrate our works.
Call us

Email us
You can get to know United 3D Labs better if you visit About us section