"Office of the Future" Virtual Reality Tour
United 3D Labs has developed a virtual walkthrough interior visualization of the future office for Sberbank Russia.
"Office of the future" is an innovative project in the Russian banking community. It is a unique laboratory, which hosts all the latest banking technologies. Here you can find the most innovative IT-solutions, interactive applications and online services. Have a closer look and you'll see all IT-novelties displayed in 3D visualization of the interior. Taking the tour through the office of the future, users have an opportunity to determine their own route by choosing a desired direction.
There is a system of pop-up context menus explaining how technological innovations such as terminals, customer identification systems and virtual managers work. 3D visualization includes a large number of animated elements: information boards, terminal screens, creeping lines and logos. Everything is thoroughly thought out. The great quality of animation makes everything around you feel real.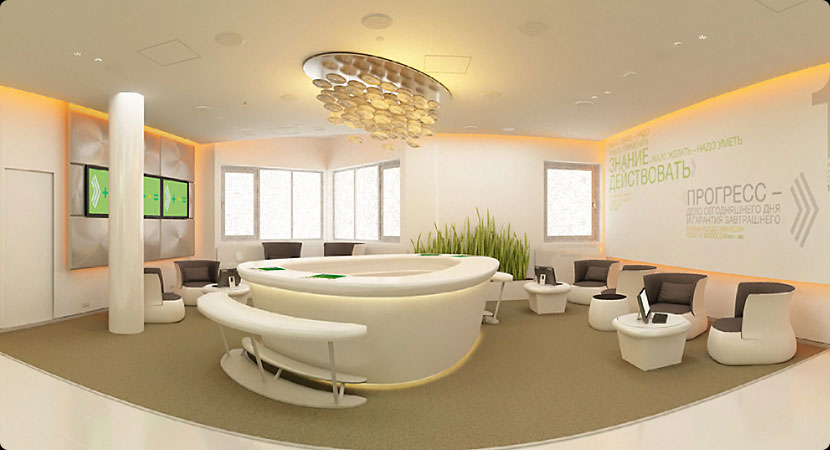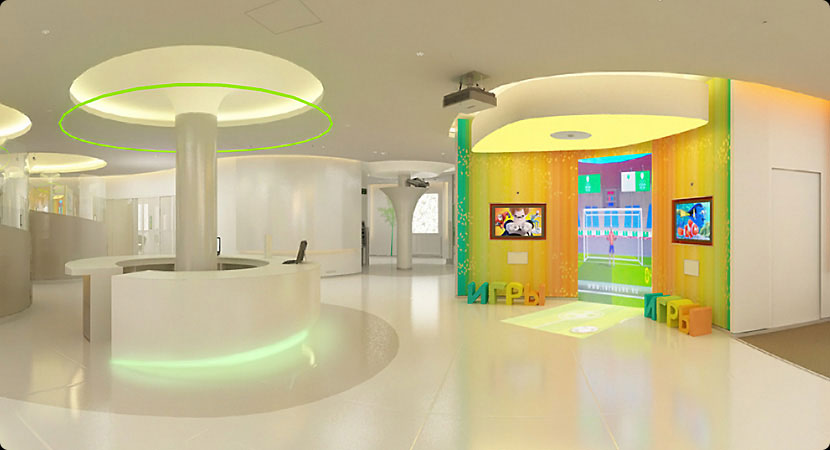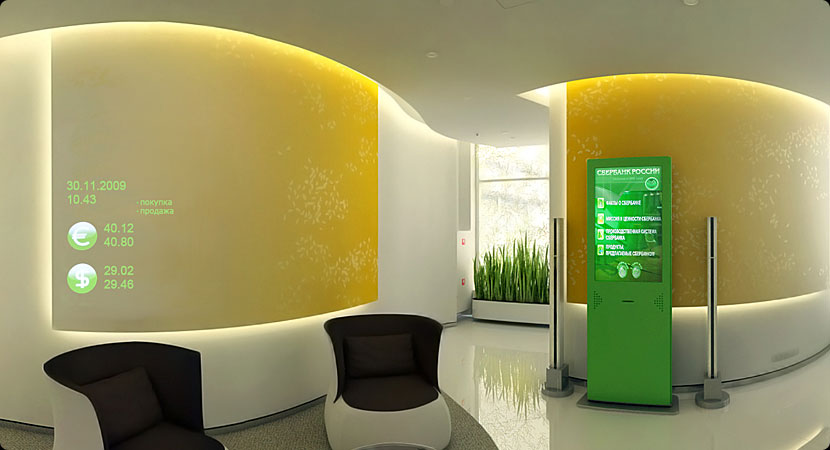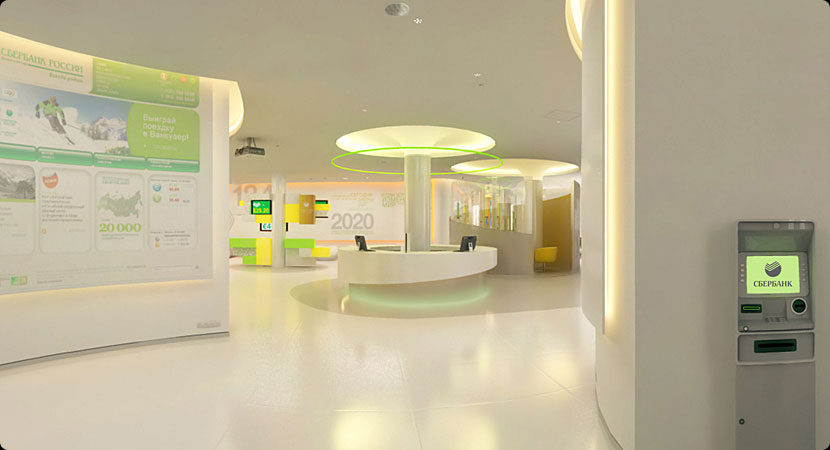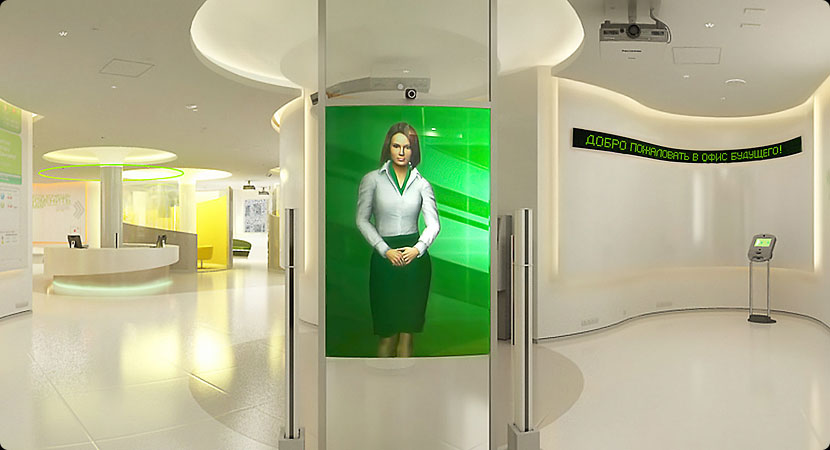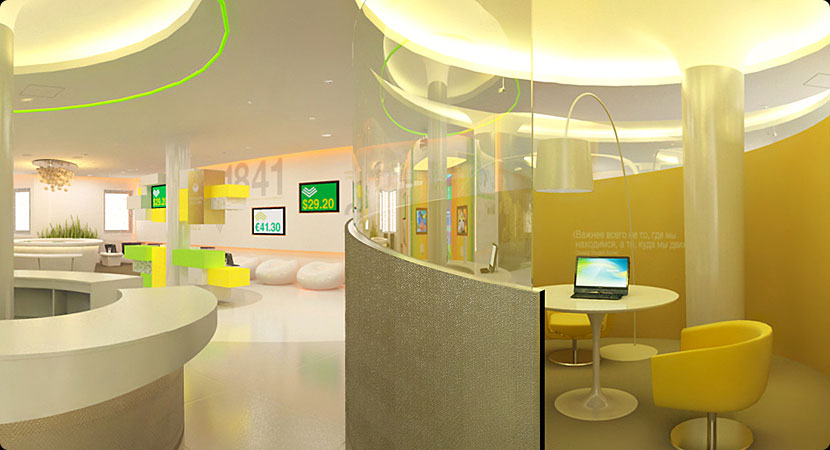 You are welcome to be our guest! We will be happy to discuss your ideas in our demo-room, help you to choose the solution which fits you best and demonstrate our works.
Call us

Email us
You can get to know United 3D Labs better if you visit About us section