Gesture Control Flight Simulator for an Exhibition Booth
United 3D Labs has developed a gesture controlled game-simulator for the exhibition booth of the of MIREA University Branch in Fryazino that took part at MAKS Air Show.
Today, International Aviation and Space Salon MAKS holds one of the leading positions among the world's largest aviation forums, and it is well-deserved. It gathers together largest Russian and foreign companies that are related to aviation and space.
Hundreds of thousands of visitors come to Zhukovsky in Moscow region. MIREA University Branch traditionally takes part in the exhibition but this time its exhibition booth was distinguished by the size and design.
One of the key elements of the stand was a huge 84-inch TV panel, which was used for demonstration of the game-flight simulator. How does the game work? A visitors to the booth puts on 3D glasses, stands in front of the display, raises one hand up: the game is on! The fighter aircraft takes off from the airport and begins its combat missions over the island.
Fighter control is specially simplified, as many visitors as possible could participate. The control is carried out by small tilts of the player's body: left-right or forward-backward. On the way, the fighter aircraft needs to collect MIREA logos floating around to get extra points and increase the flight time.
The use of stereo format has attracted many visitors and the display with passive stereo technology allowed to use cheap polarization 3D glasses. During the game, a special camera automatically takes pictures of the player and after the game is over, pictures can be printed right away.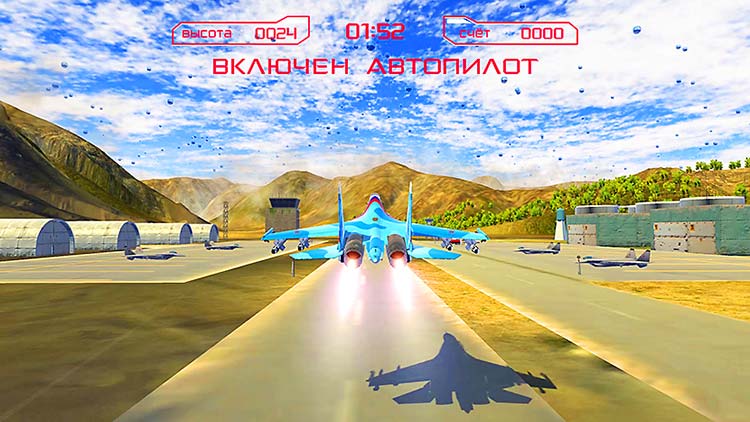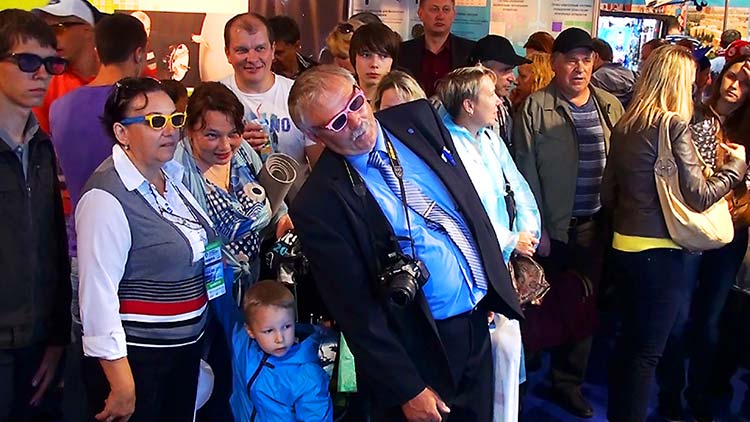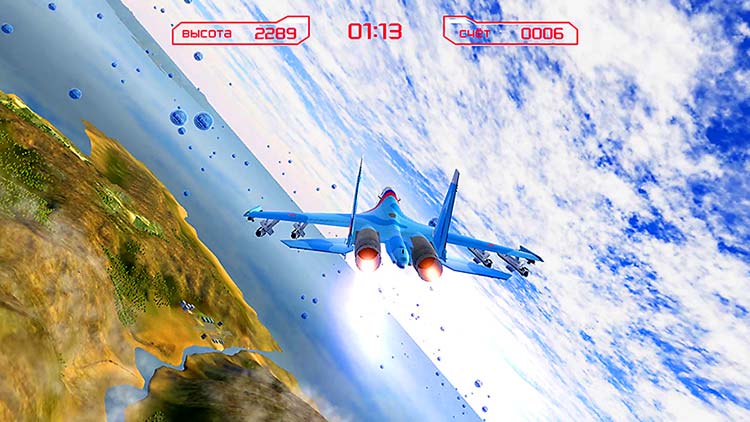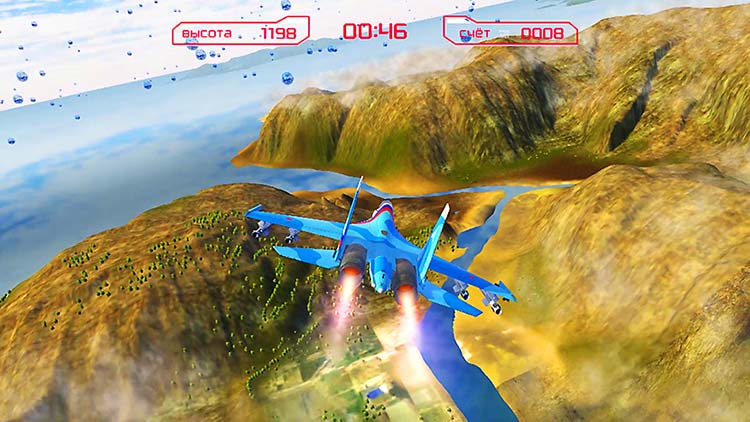 You are welcome to be our guest! We will be happy to discuss your ideas in our demo-room, help you to choose the solution which fits you best and demonstrate our works.
Call us

Email us
You can get to know United 3D Labs better if you visit About us section