3D Game Installation for the Victory Day
On May 9, our country celebrated the 68th anniversary of the Victory Day, which is one of the largest popular holidays in Russia. A military parade was held in Moscow and the City Government organized a large number of entertainment events. United 3D Labs, commissioned by Skyfull advertising agency, has developed an 3D interactive game especially for the celebration.
The installations were set up in three locations, such as Victory Park, Pushkin square and Kuznetsky bridge in Moscow, so anyone could get a chance to become a pilot of the legendary attack plane Ilyushin Il-2.
The game was demonstrated on the LCD panels CINEMA 3D LG 65", thus players were wearing cardboard polarized glasses to feel the depth of 3D space and fully immerse in the flight through the clouds.
The plane is controlled by side to side body tilts of the player analyzed by Panasonic D-Imager sensor. In comparison with the well-known Kinect, D-Imager works perfectly when placed in very bright light conditions. This way, the beautiful sunny weather in Moscow during the holidays did not affect the work of the installations.
The goal of game participants is to collect the maximum number of stars. That for sure requires careful attention and quick reaction. The average score was about 20-30 points, but the best pilot, who must be secretly a skilled pilot, scored 142! Amazing dexterity, isn't it?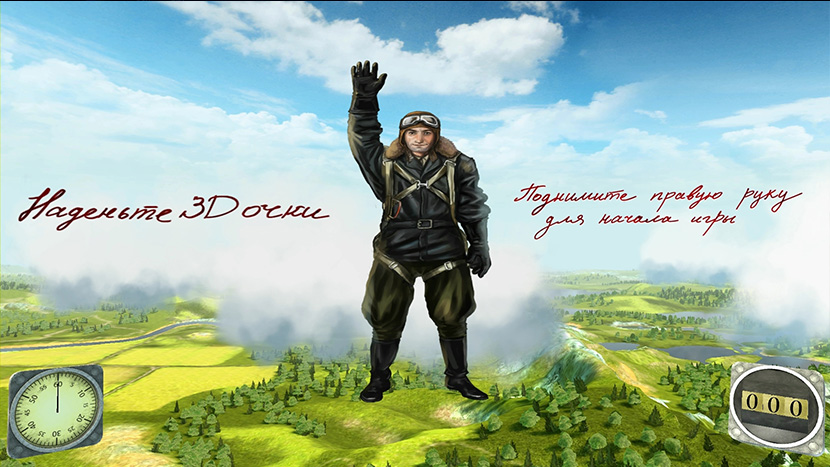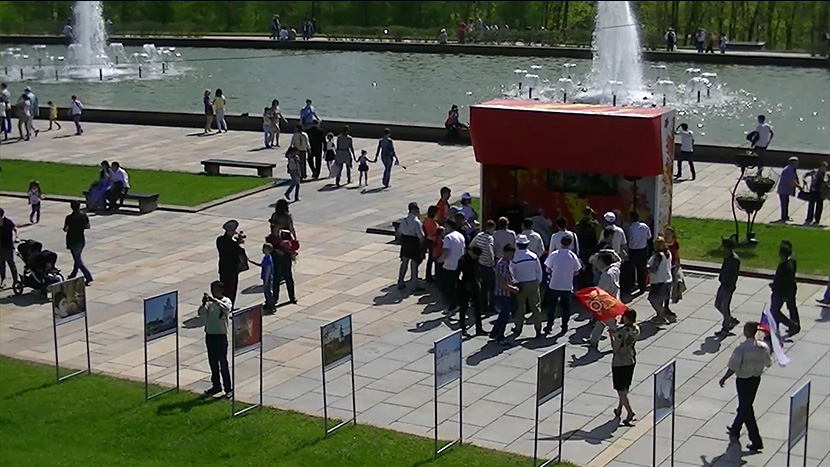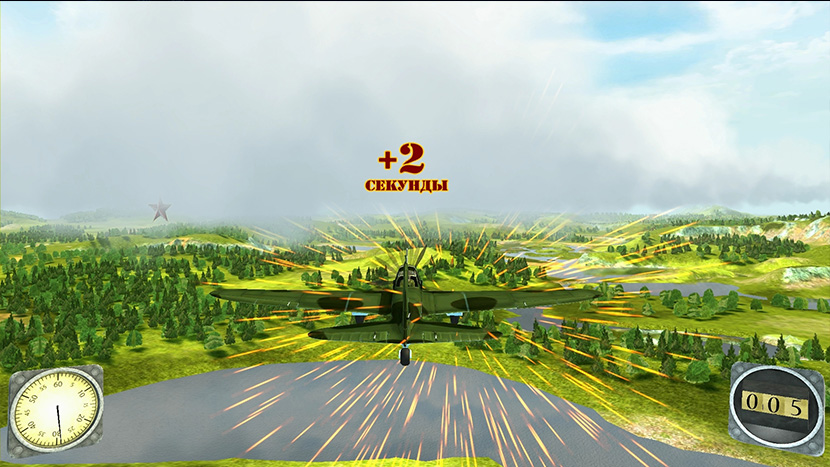 You are welcome to be our guest! We will be happy to discuss your ideas in our demo-room, help you to choose the solution which fits you best and demonstrate our works.
Call us

Email us
You can get to know United 3D Labs better if you visit About us section