Interactive Presentation for Transneft Company
Transneft is the largest oil pipeline company in the world. The company participated in two international specialized exhibitions: Oil and Gas Exhibition / MIOGE (Moscow, Russia) and Oil and Gas Exhibition / KIOGE (Almaty, Kazakhstan) held in June and October. For these major exhibitions United 3D Labs, commissioned by "ExpoPartner" company, has developed an interactive flash presentation for information kiosks.
Transneft is currently one of the world's most successful oil and petroleum products transportation companies on the market. Naturally, the interactive presentation on its achievements and the innovative equipment it uses must correspond to the status and image of the company.
Our flash presentation combines information about Transneft, its leading subsidiaries, major projects, the latest developments and technologies used in the transportation of petroleum products, as well as environmental protection, pipeline detection and prevention.
The multimedia presentation is designed in the corporate style of Transneft and provides viewers with comprehensive data about all the areas of Transneft's activities. The information is presented with slides, 3D models, flash animations, infographics and video clips.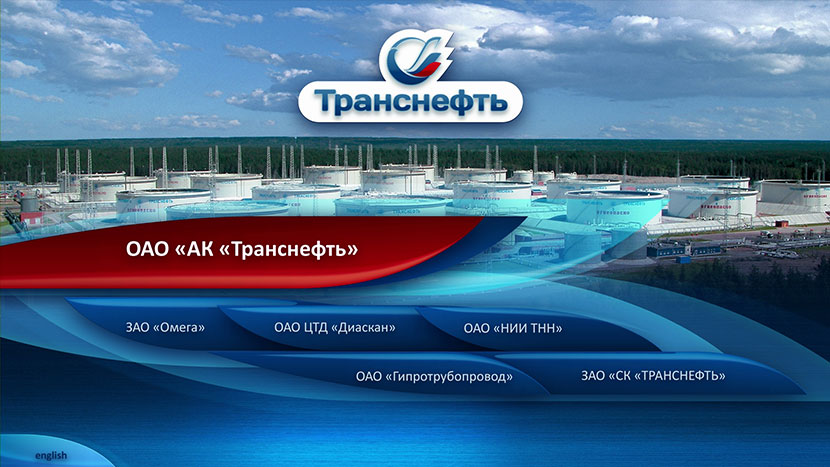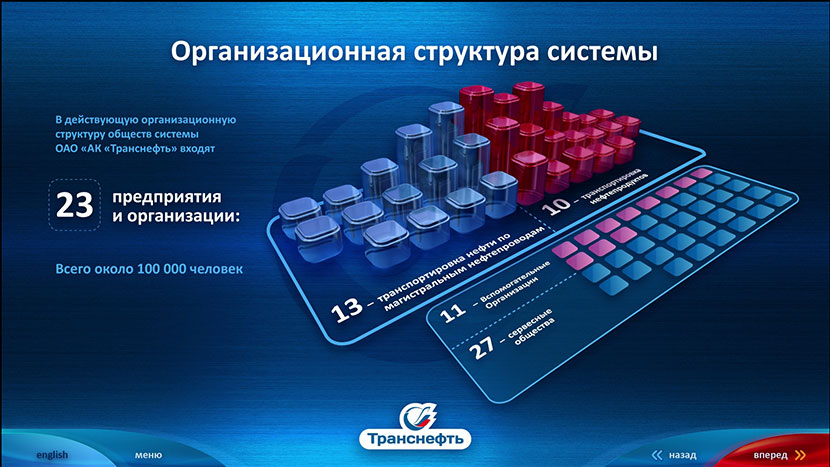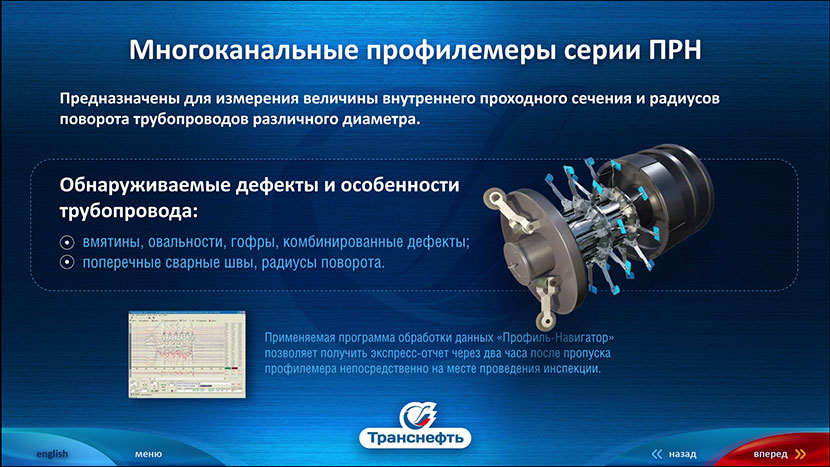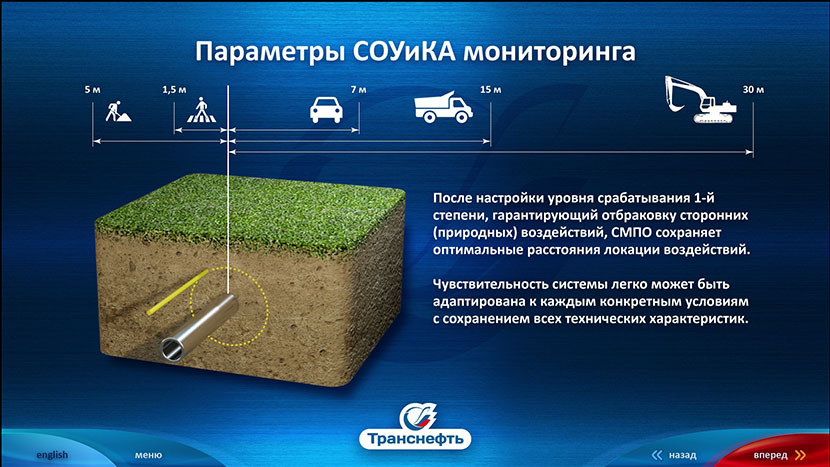 You are welcome to be our guest! We will be happy to discuss your ideas in our demo-room, help you to choose the solution which fits you best and demonstrate our works.
Call us

Email us
You can get to know United 3D Labs better if you visit About us section