Fun Augmented Reality at New Year's Eve Party
New Year eve is a time for parties and great adventures. There is one specific party held in Moscow, where among other exciting amusements guests were entertained with augmented reality installation developed by United 3D Labs.
As soon as any party member walked past a large 65 inch display, (s)he was displayed on the screen with a fun three-dimensional mask on the face. As you know, magic is all around us especially on New Year's Eve. Especially with United 3D Labs. With the stroke of our magic wand, you can transform yourself into a good-natured Panda, Pokémon Pikachu, evil Grinch, Nazgul, a diver or an astronaut. What is more, you don't have to stand still, one could quite happily walk or sit down and even fool around, no matter what the mask remained on the face.
While the guests were having fun, appreciating new image of their friends, the augmented reality system automatically took photos that were saved on the iPad nearby. Having finished, guests could choose their most favorite photos and either send them to their e-mail or print them right away.
Augmented reality made a splash! Those of the guests who have not seen the installation at first were captivated by the great pics of their peers and rushed in search to find it. When they did, they definitely rocked it. The biggest problem was to choose which of the many great pictures to print! According to the unanimous opinion of the guests, the event was a great success.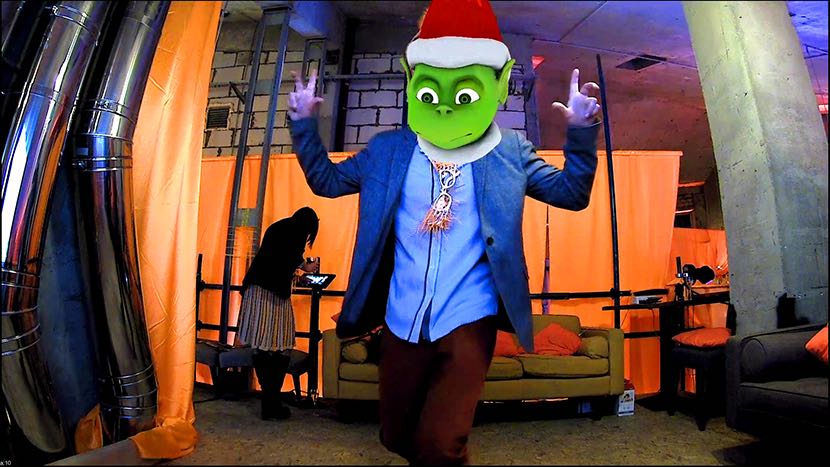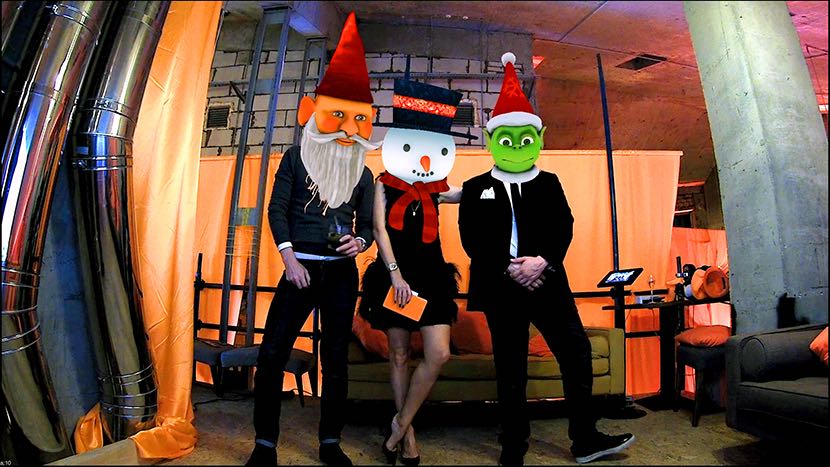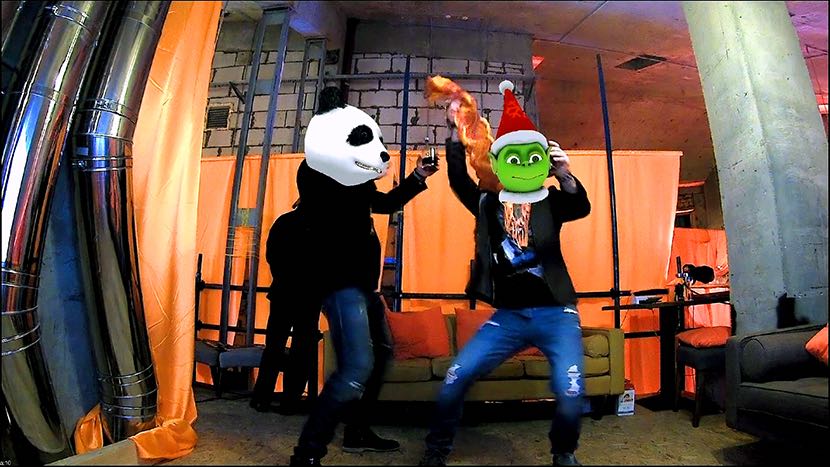 You are welcome to be our guest! We will be happy to discuss your ideas in our demo-room, help you to choose the solution which fits you best and demonstrate our works.
Call us

Email us
You can get to know United 3D Labs better if you visit About us section