"The Battle with the Dragon" Interactive Game
"The Battle with the Dragon" is an exciting interactive game developed by United 3D Labs that was commissioned by Polymedia company.
Conscious parents from early childhood try to make children aware of culture and art. Families usually go out to circus or theatre, take children to art classes. One of the great ways to spend time together could be visiting a museum. There is a problem, however: if an adult likes some exposition, he or she is willing to examine it for very long. Children are full of energy and antsy, the only thing they are willing to do all day is play.
To make a family visit to the Kazan "City panorama" Museum interesting and entertain for young visitors, the specialists of United 3D Labs have developed an exciting game with Unreal game engine.
In the hall of the fourth floor, there is a large display with joysticks. Here you and your hildren can play a game, which plot is based on an ancient legend about the origin of Kazan. The protagonist is a brave warrior, fighting with snakes. All the battles in the game are allegorical; no blood is spilt, so it is absolutely safe to play even for the youngest guests of the Museum. All locations, whether it is a forest or a cave with lava-falls, made in a fairy tale style and as in any fairy tale Batyr (the main character) must overcome all difficulties, and then win the battle with the leader of the dragons, Zilant.
You can play with a child and have fun together!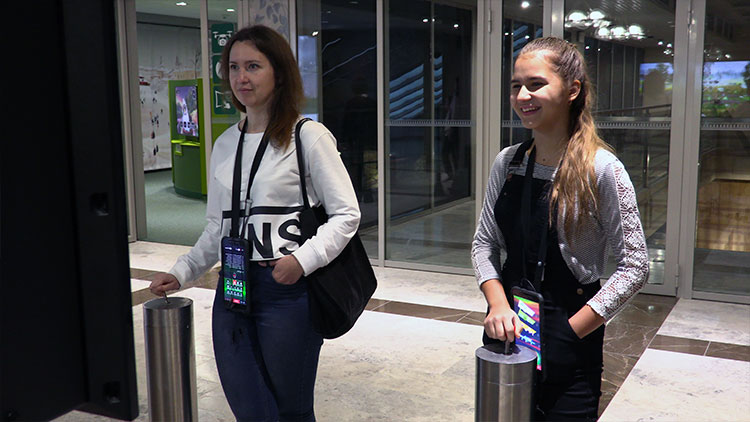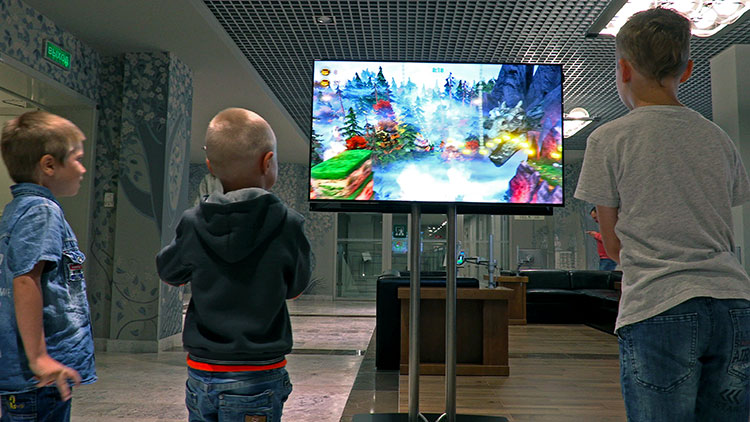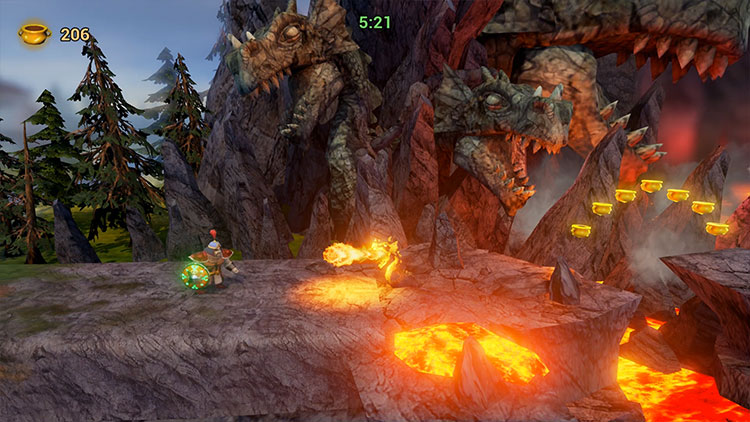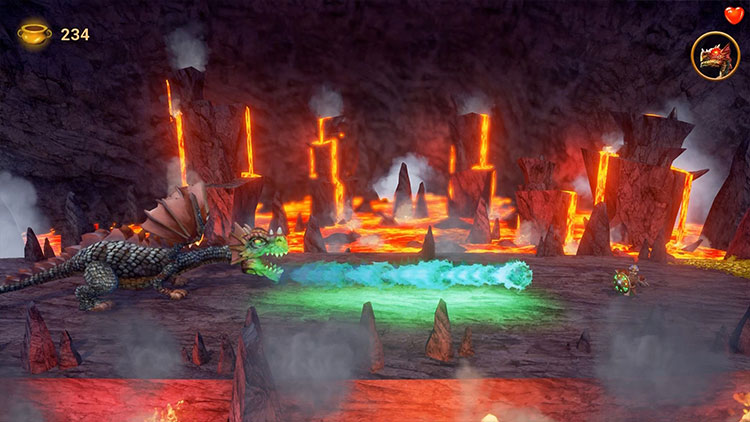 You are welcome to be our guest! We will be happy to discuss your ideas in our demo-room, help you to choose the solution which fits you best and demonstrate our works.
Call us

Email us
You can get to know United 3D Labs better if you visit About us section