Interactive Game for the Exhibition Stand Booth
Moscow International Automobile Salon (MIAS) took place from August 31 to September 9 at the international exhibition center "Crocus Expo".
United 3D Labs, commissioned by "ExpoPartner" company, has developed an interactive 3D racing game for the exhibition stand of "LUKOIL" JSC, one of the largest oil and gas companies in Russia.

We exploited gesture control technology based on ASUS Xtion PRO sensor in the development of the game. The interactive game was demonstrated on a video wall made up of 9 seamless Orion plasma panels.
LADA Granta was a prototype of the 3D model of the sports car. This car was designed specifically for "LUKOIL Racing Team LADA" and already proved itself in oval track racing. You could easily compare the car virtual reality with its original as LADA Granta was placed on a pedestal with dynamic lighting next to the video wall. Compact sensor Xtion PRO, used in the game, makes its operating quite simple and intuitive. To start of the game, you just need to stand within the boundaries of the promo area and raise your hands up. Acceleration and reversing of the vehicle were controlled by moving the right hand up and down; if you want to turn, you move your right hand in the necessary direction. High quality 3D visualization of the game space makes each player feel as if (s)he is actually at the wheel of a high-speed sports car.
As the game was developed for an exhibition booth, one of priorities advertising communication. Almost all the 3D objects modeled for the game have the trademarks and logo of LUKOIL: here we have cans with signature LUKOIL oil and a cumulative transport card which a player needs to collect during the race, architectural visualization of the company's gas station.
Considerable attention in the game is paid to the policy of "LUKOIL" in the fields of environmental protection. Safety for the nature of company's high-quality fuel of Euro-5 standard that is actively implemented in Russia by the company was emphasized before each race.
The interactive racing game with gesture control undoubtedly attracted a significant number of visitors to the "LUKOIL" stand. But when Alexei Dudukalo, a Russian auto racing driver and multiple champion, took the stand it was just jam-packed.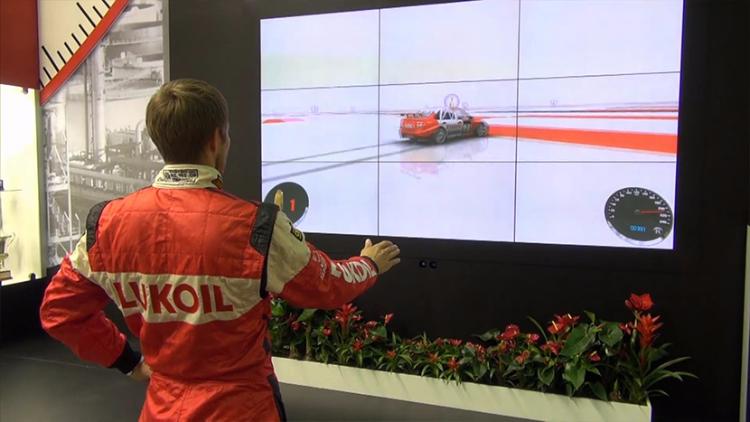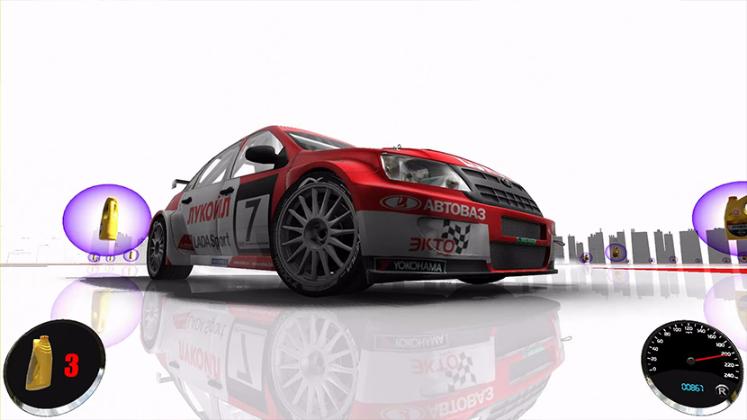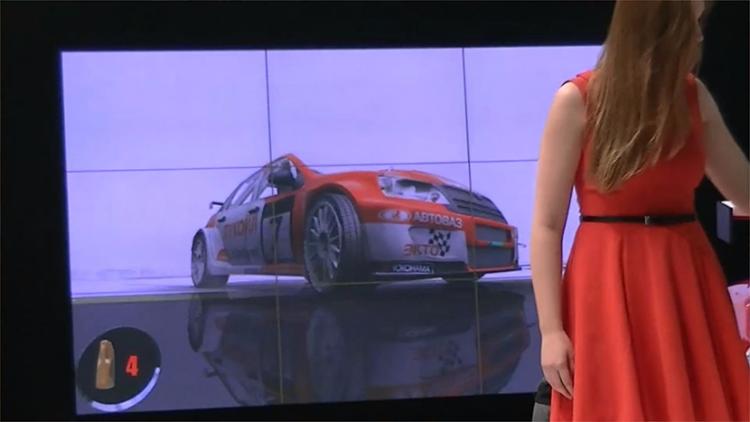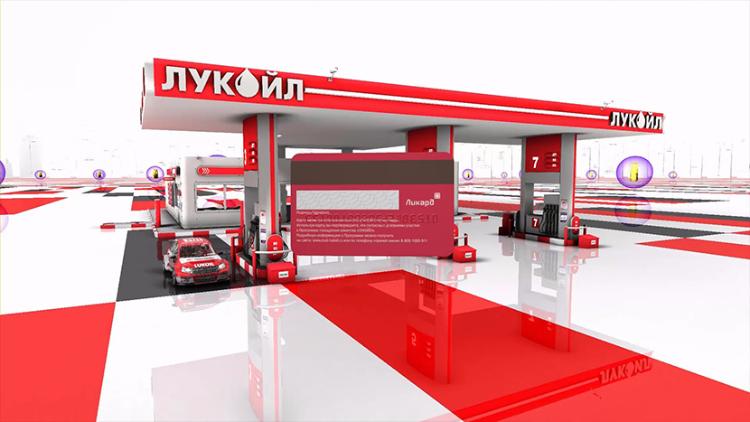 You are welcome to be our guest! We will be happy to discuss your ideas in our demo-room, help you to choose the solution which fits you best and demonstrate our works.
Call us

Email us
You can get to know United 3D Labs better if you visit About us section