Interactive Holographic Pyramids for Primorsky Aquarium
United 3D Labs, commissioned by Viatek solution provider, has developed expositions on single-cell and multicellular organisms for the Primorsky Aquarium. The exposition consists of holographic pyramid with photorealistic 3D models of microorganisms.
The scientists of the National Research Center of Institute of Marine Biology FEB RAS (Primorsky Aquarium is a branch of it) strongly required maximum scientific credibility of all 3D models of each microorganism. Each model was carefully recreated by the modelers of United 3D Labs based on reference images, and then thoroughly checked by the scientific experts.
Working with present day fairly common single-cell and multicellular species was quite easy and convenient as if you are not sure about some nuances you can always check other reference materials or consult with the scientists. The real challenge was to recreate organisms that went extinct hundreds thousands years ago, and sometimes the scientists themselves cannot agree on what exactly they looked liked.
The special feature of the holographic pyramids developed by United 3D Labs is the means of interactive content management. At the bottom of the pyramid there is a small touch display, so the visitors to the Aquarium can choose a microorganism, study the information about it and examine it from all sides. By rotating the model on the screen of a touch panel, the viewer can observe the three-dimensional 3D model in a holographic pyramid at the same time.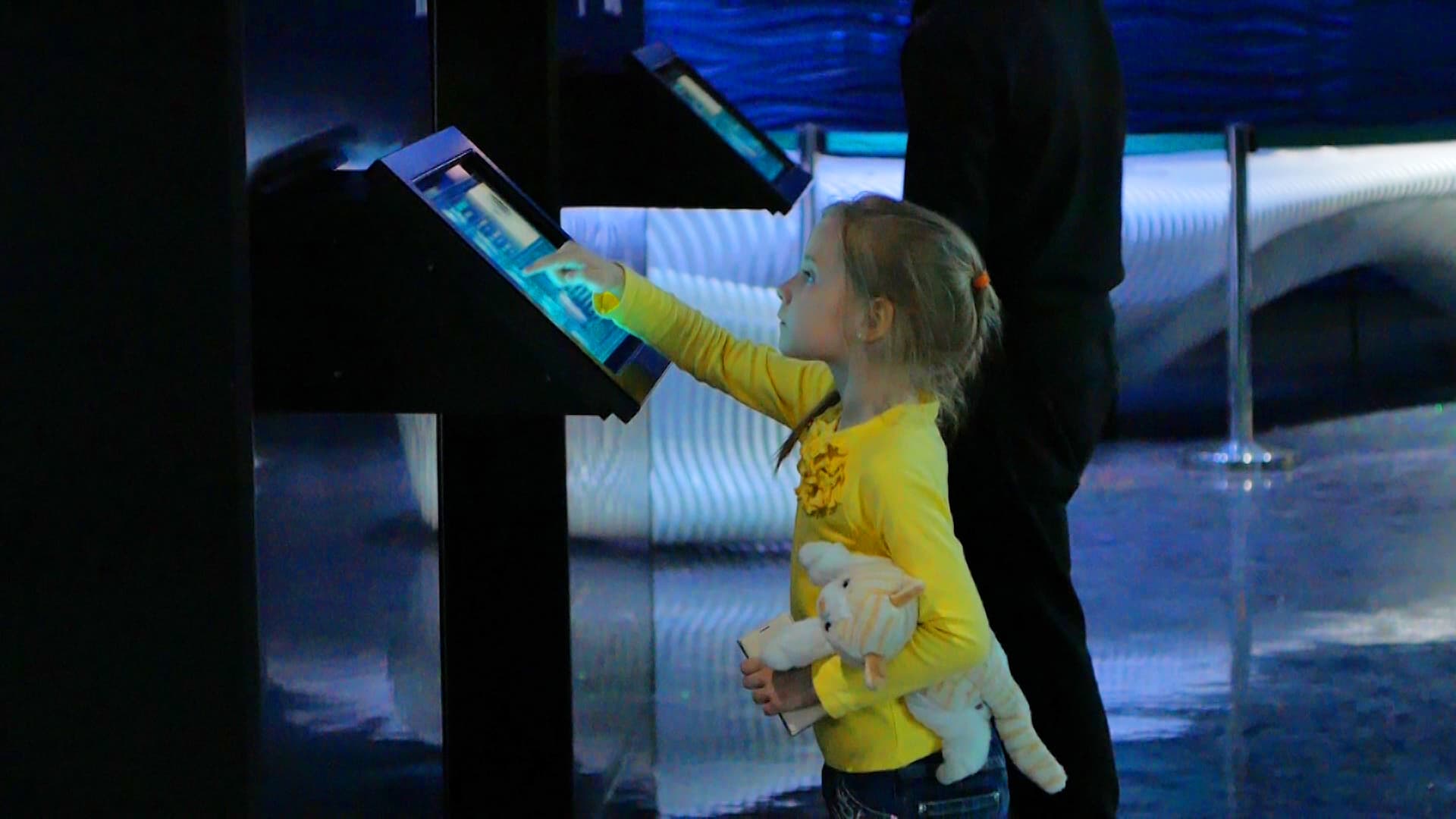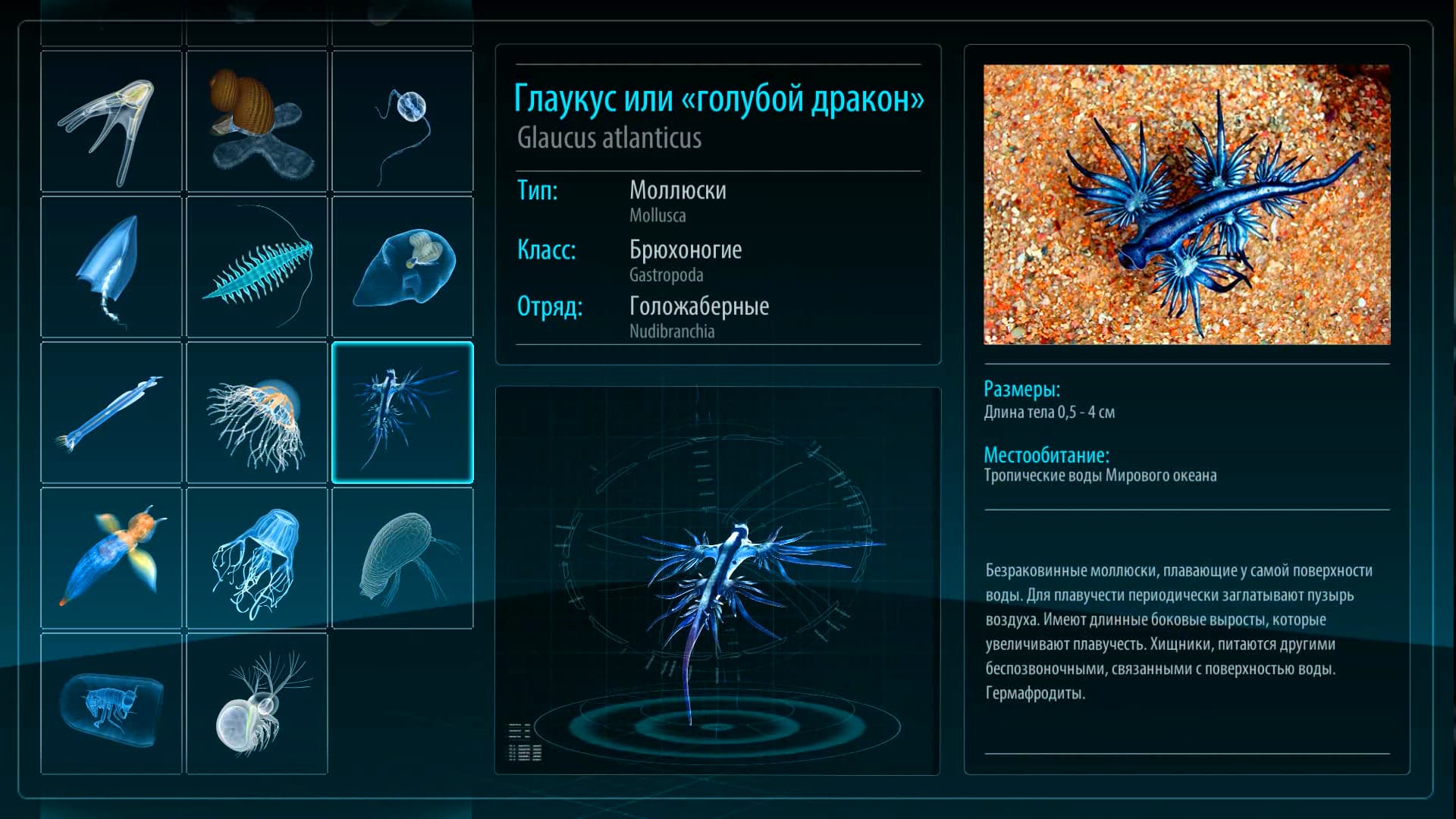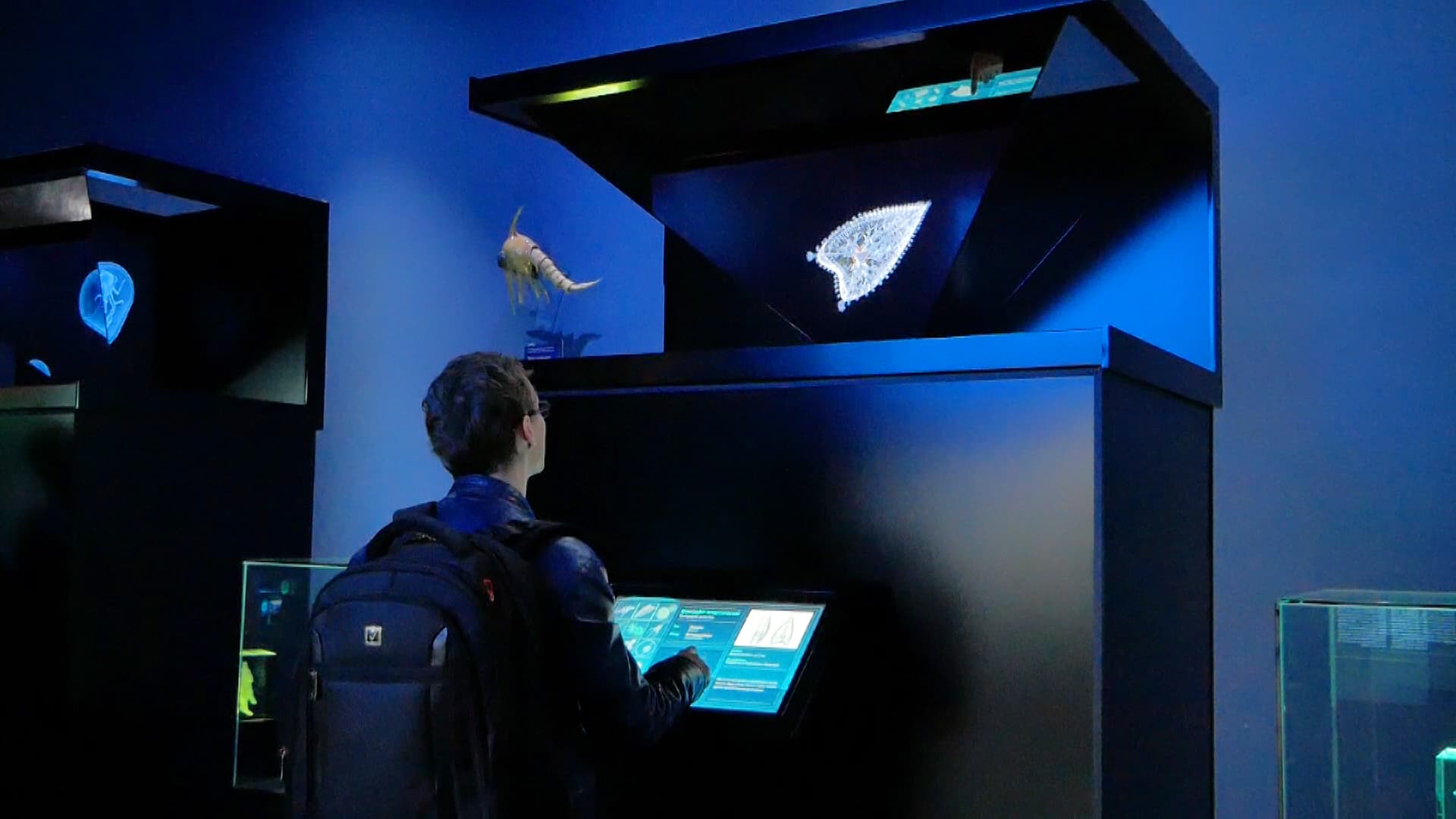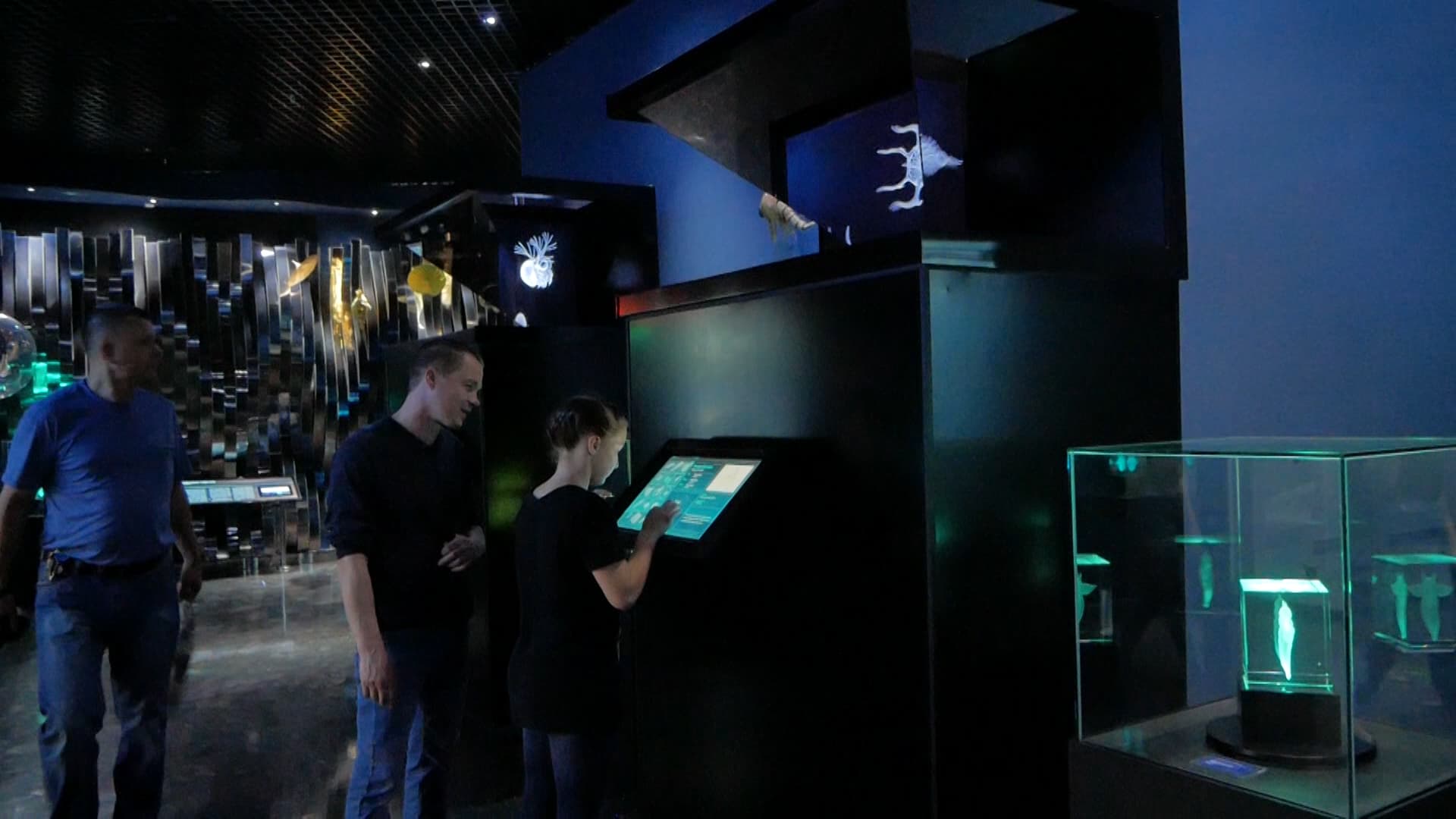 You are welcome to be our guest! We will be happy to discuss your ideas in our demo-room, help you to choose the solution which fits you best and demonstrate our works.
Call us

+7 (495) 134-5820 Moscow
+7 (800) 333-9602 Russia

Email us
You can get to know United 3D Labs better if you visit About us section