"Chameleon" Interactive Installation for the Darwin State Museum
An interactive educational center "Know yourself, know the world" was opened at the State Darwin Museum in Moscow on September 1. United 3D Labs, commissioned by "SupremeTouch" company, has developed an interactive installation of the new center.
At the entrance all the guests are greeted by the symbol of the center: a 3D chameleon named Charlie. Charlie affably waves at you with his paw from the large 65-inch screen next to the entrance, and everyone who comes to the installation can interact with the him. Thanks to 3D modelers, animators and programmers of United 3D Labs, Charlie looks extremely realistic; he can even change his color the same as a living lizard.
The new museum installation is gesture controlled. When no one is around, the chameleon lives its own life: he walks in the jungle, moving from branch to branch. But if one of the visitors comes closer to the exposition, the chameleon crawls out of his shelter and friendly welcomes the new guest. Charlie can perform a number of actions, which the user can learn about by reading the pop-up prompts on the screen. So, if the visitor waves his or her hand, then the chameleon waves back with the right or left paw, the same one the visitor used. We should admit that sometimes he makes mistakes, but he quickly notices them and laughs in the cutest way.
Also, guests can play with the lizard and throw an object to him (by making a throwing movement with a hand). The reaction of the chameleon is always amusing and spontaneous. If, for example, a banana flies to Charlie, he hides and turns yellow. If a guest throws a ball, the 3D character kicks it and changes its color to blue-red.
You can also feed Charlie by throwing a grasshopper to him. But if he gets a ladybug, then, of course, the chameleon will eat it, but will be very disappointed and may even spit. Finally, a predatory bird can attack our brave character, then he will completely disappear, blend into surroundings
Raising both hands up, any guest can take a photo with the chameleon. Designers of our studio created an augmented reality mode for that. The camera turns on and the visitor appears on the screen next to the chameleon. The countdown is running, and now there are three pictures on the nearby touch kiosk that can be sent to e-mail or posted in social networks. Thus, you can have this unforgettable experience, but also take memorable photo with a lovely chameleon from the Darwin Museum.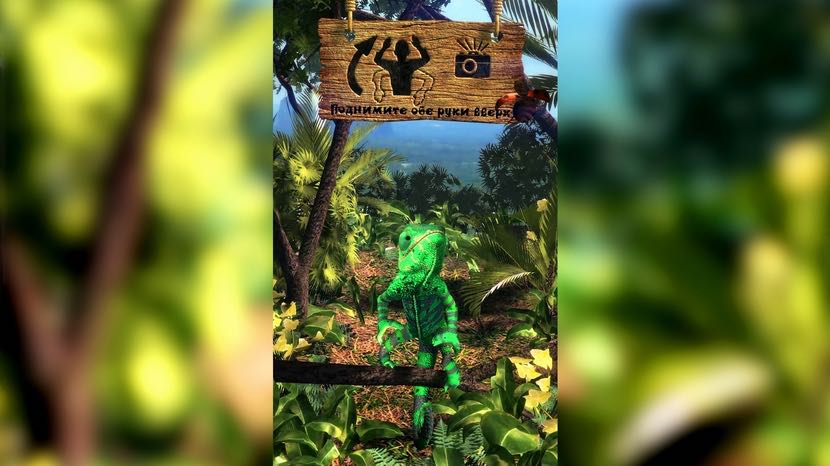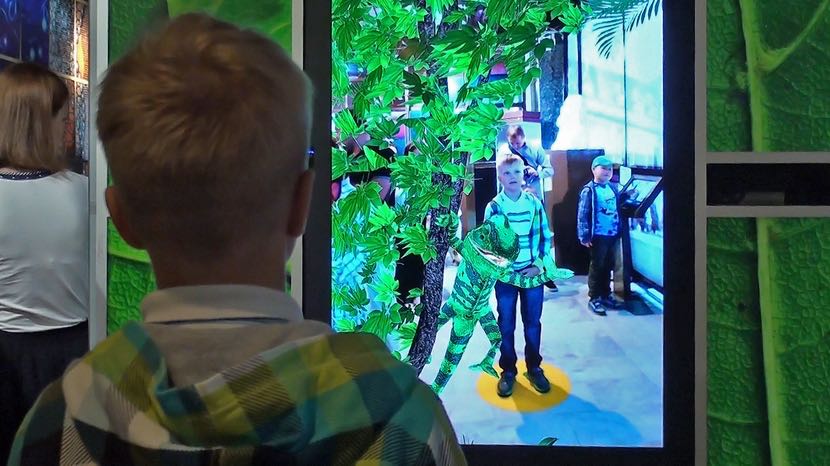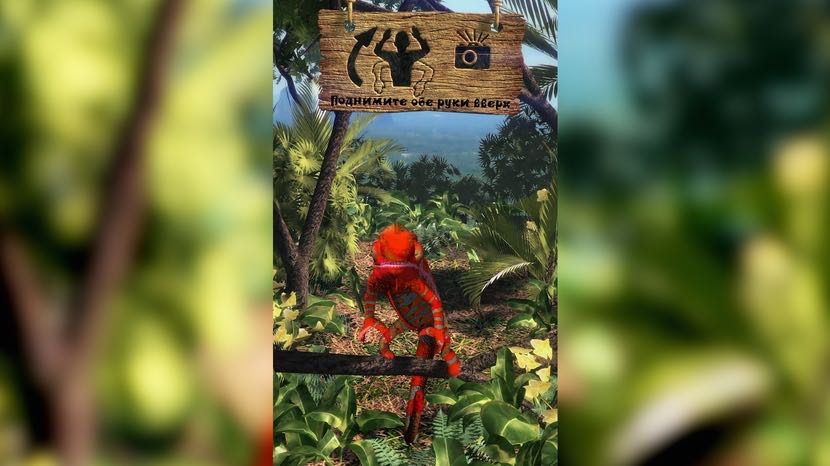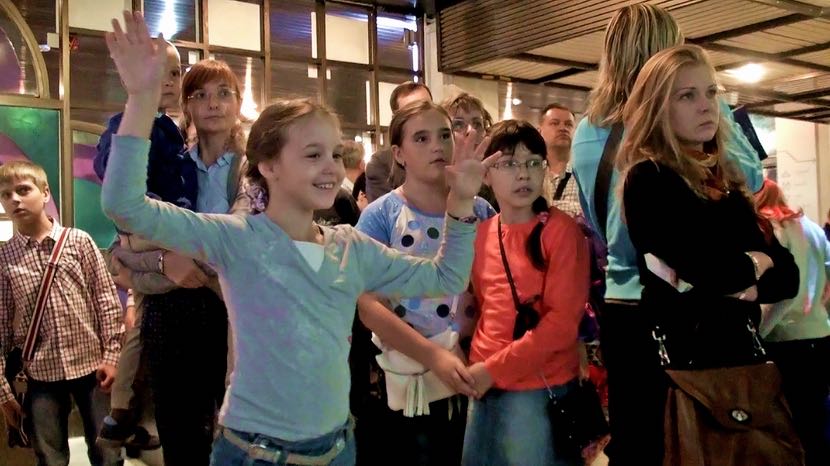 You are welcome to be our guest! We will be happy to discuss your ideas in our demo-room, help you to choose the solution which fits you best and demonstrate our works.
Call us

Email us
You can get to know United 3D Labs better if you visit About us section