Bird's Eye View Kazan Panoramas for Interactive Kiosk
United 3D Labs has developed an installation "Panoramas of Kazan" for interactive kiosk. Created especially for the City Panorama Museum, it offers the viewers an opportunity to fly over the city by looking at panoramic photos in 360°format.
Large 55-inch multi-touch monitor gives you a feeling of being on an ultra-high observation deck, when the whole city opens right in front of you. By a slight movement of your hand our interactive exposition will carry you over the beautiful city of Kazan. The intuitive interface enables the visitors to choose the desired panorama, zoom in or out any buildings, streets, monuments, quays or other attractions.
It took us about 500 hours of aerial filming with professional SLR camera to get the source data for the content, so now every visitor of the City Panorama museum can enjoy these breathtaking views.
154 selected locations, above which aerial photography has been taken, are marked on the interactive map. These are unique monuments of architecture, theaters, sights, the Volga river and dwelling houses - everything that makes Kazan one of the most beautiful cities of Russia.
The panorama takes viewers to the sky-high peaks and moves to any place in the city with the possibility to look around and zoom objects in for more detailed observation.
Panoramas with ultra-high resolution open up in a flash due to the use of real-time graphics system Ventuz and specialized multimedia servers. It should be also noted that in addition to interactive kiosks, the installation "Panoramas of Kazan" is presented on a huge cylindrical screen.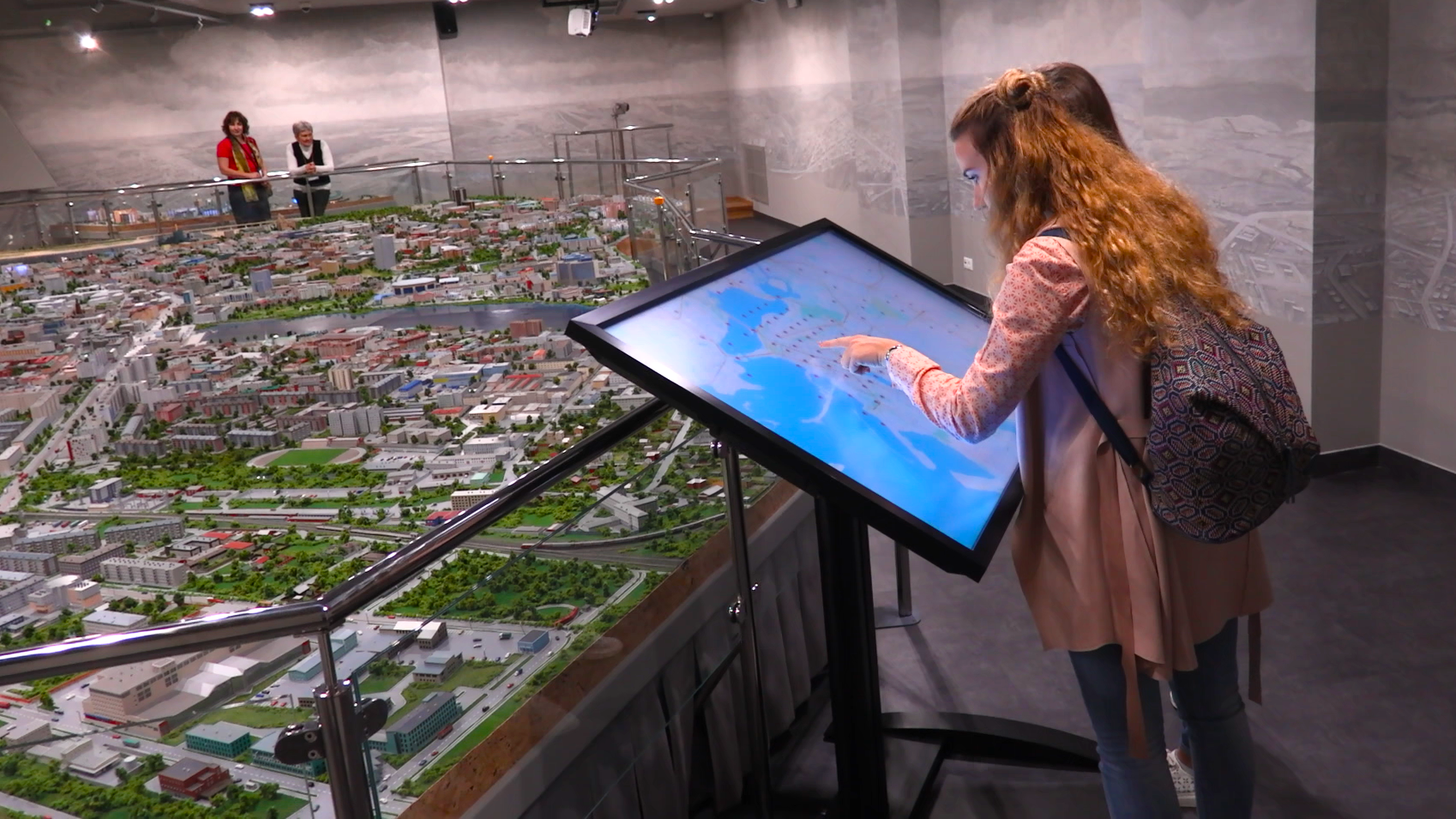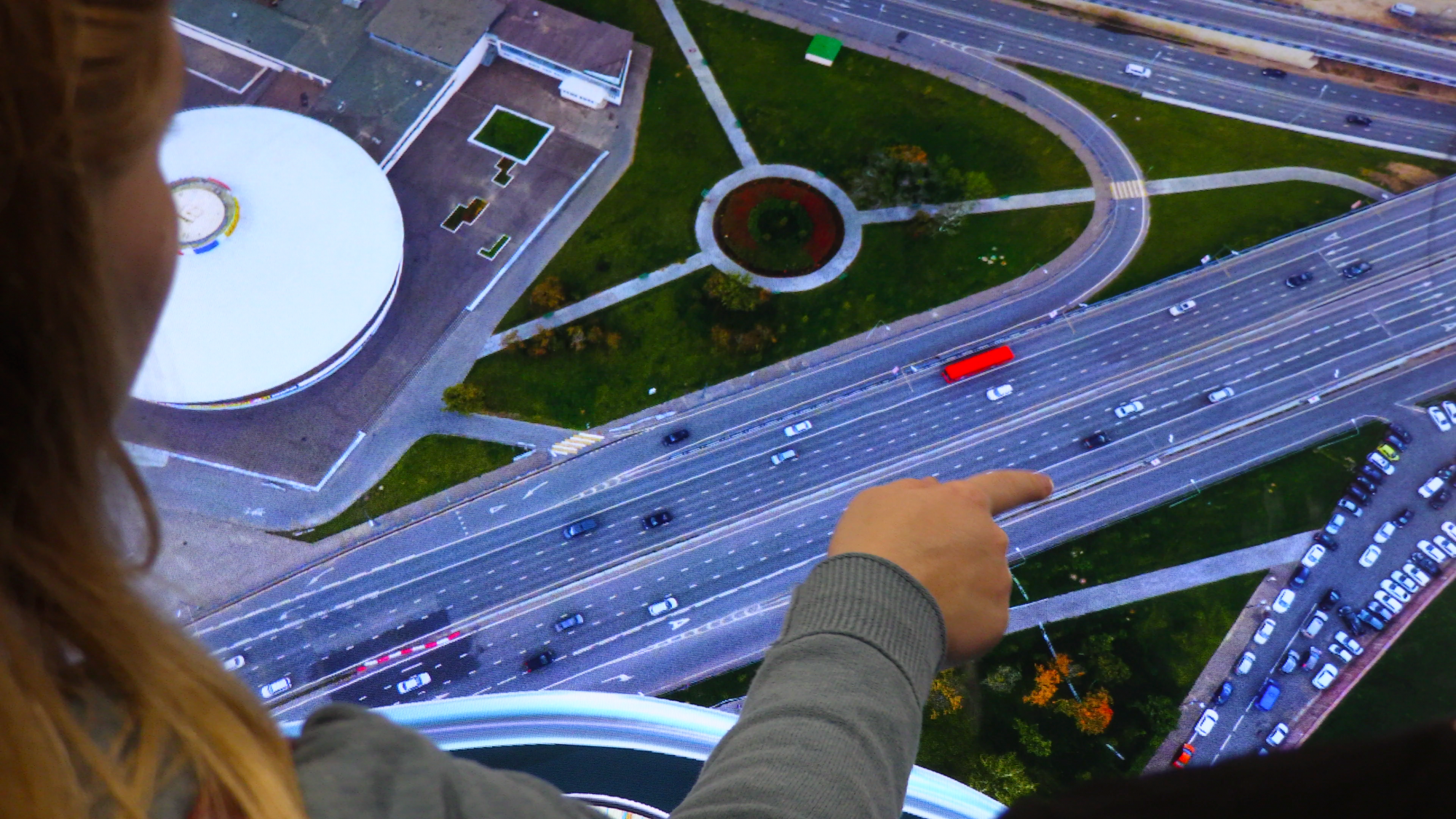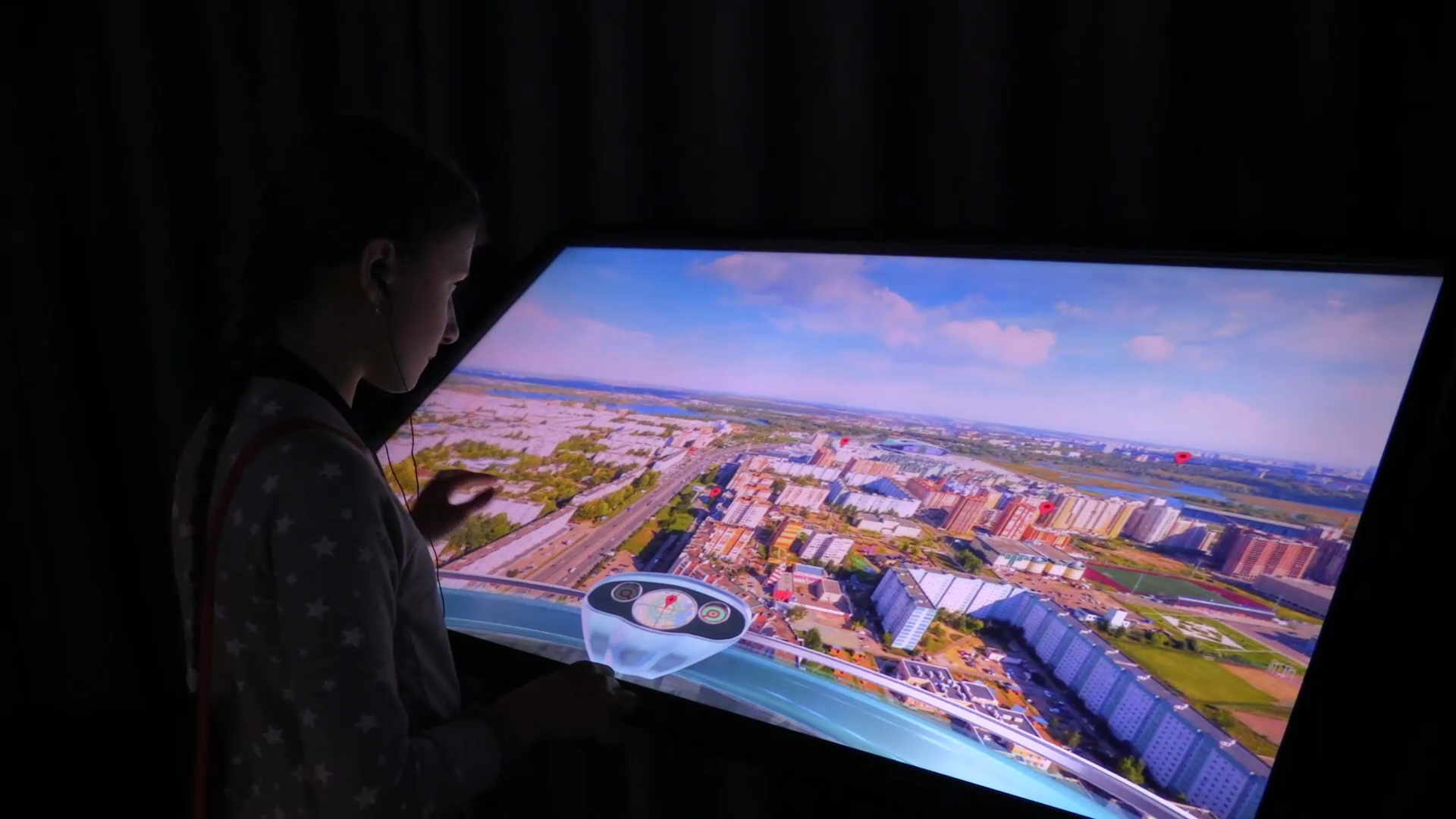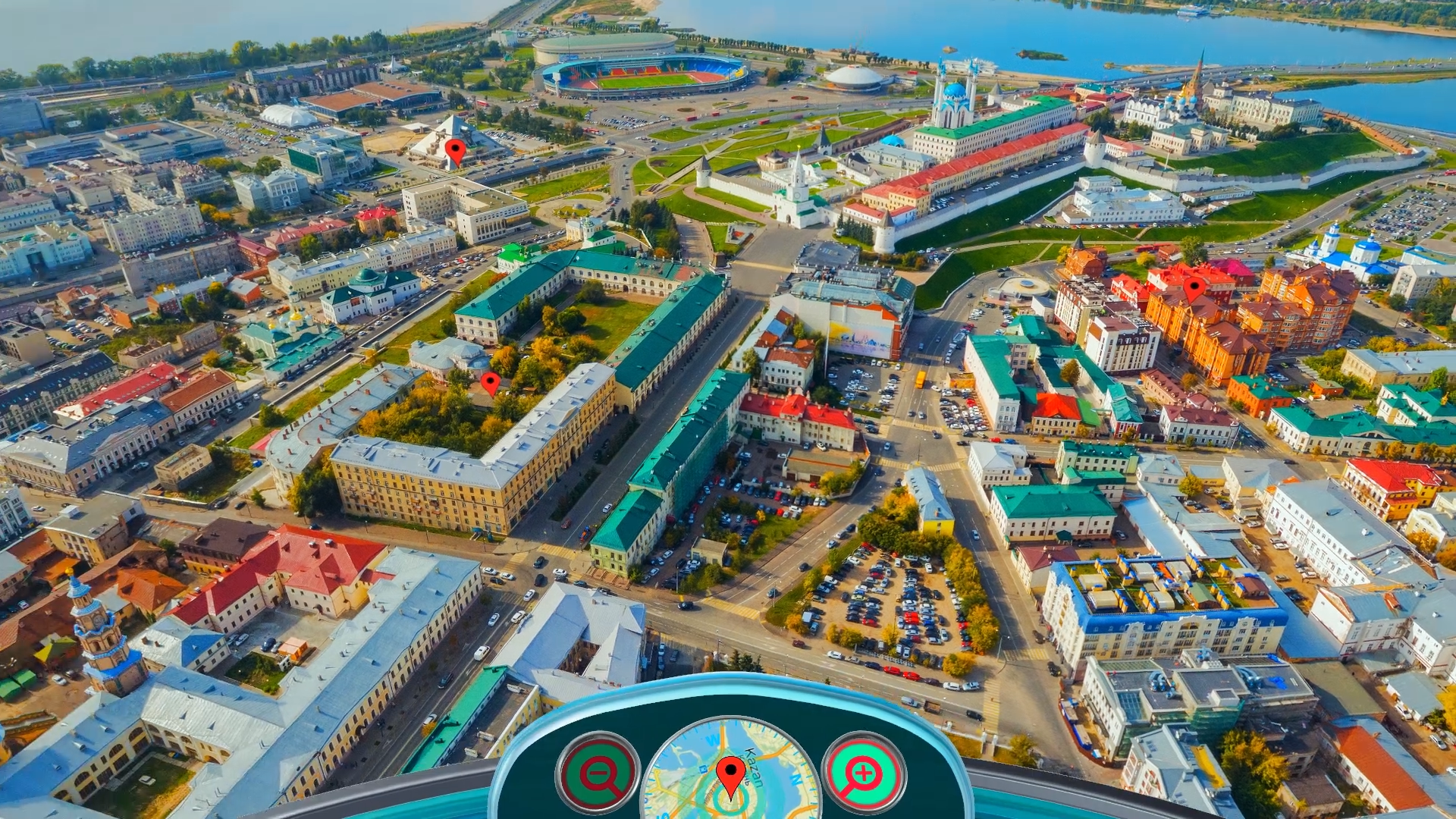 You are welcome to be our guest! We will be happy to discuss your ideas in our demo-room, help you to choose the solution which fits you best and demonstrate our works.
Call us

Email us
You can get to know United 3D Labs better if you visit About us section