Video Installation "Scuba Diver" for the Russian Geographical Society
The festival of the Russian Geographical Society was held in the Moscow Central House of Artist on the Krymsky Val from October 31 to November 6. This was the first such a large-scale event for the Society; it brought together both specialists in the area and ordinary visitors. Everyone who visited it had the opportunity to virtually travel across Russia.
Besides the usual classic expositions, the Festival had many interactive booths equipped with state-of-the-art-technology. Specially for the festival United 3D Labs, commissioned by SCG, developed a video installation "Scuba Diver".
The video installation was installed on a touchscreen kiosk with a large display connected to it.
Any guest can choose the desired depth of 0, 10, 20 or 40 meters by touching the multi touch screen. The scuba diver, in turn, either plunges or floats. In the right part of the screen you can see more information on what happens at this particular depth: the pressure, how much time it will take to dive there, at what speed the sound spreads and etc. The guests could also monitor the changes of diver's physical state on the three-dimensional model, which appeared on the screen of the touch kiosk.
Thanks to the large display, not only the person at the kiosk screen but also many viewers around had the opportunity to learn more about scuba diving at the same time.
Animated scuba diver, swimming in the 3D environment of underwater rocks and a variety of algae; pond lighting, changing with the depth – all this made the video installation appealing and attracted the attention of visitors of all ages.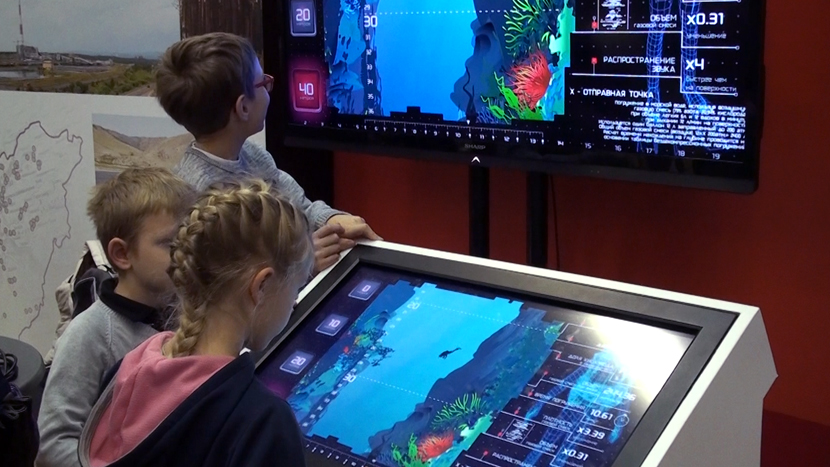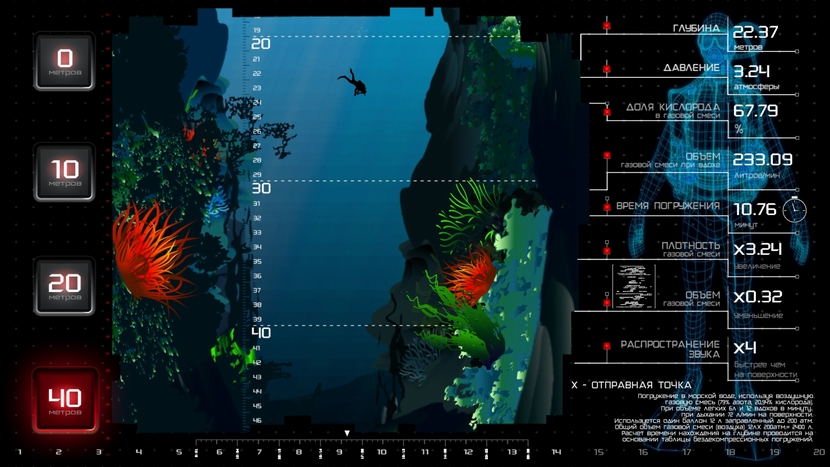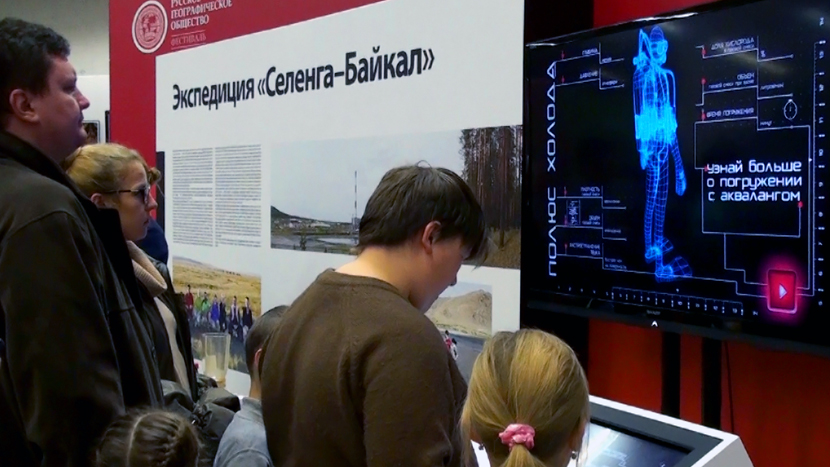 You are welcome to be our guest! We will be happy to discuss your ideas in our demo-room, help you to choose the solution which fits you best and demonstrate our works.
Call us

Email us
You can get to know United 3D Labs better if you visit About us section